Christine Sandler, the director in charge of Coinbase's institutional sales is leaving the leading cryptocurrency exchange for Fidelity's Digital Assets division. Both Coinbase and Fidelity have not given any formal statement and neither has Sandler except for a spokesperson for Coinbase who confirmed the news but gave no further details about the exit. According to sources, Sandler will be holding a key role at her new home as the head of marketing and sales.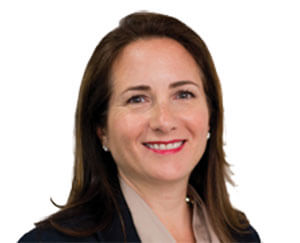 Fidelity Digital Assets focuses on offering custody and brokerage services based around cryptocurrency assets for institutional clients. Sandler, who is a long-time executive at the financial services space holding previous positions at NYSE Euronext and Barclays Investment Bank before joining Coinbase back in March of 2018. At the time Coinbase was aiming at building its institutional client division and therefore Sandler's skills dealing with financial institutions could definitely have come in handy.
However, at the beginning of 2019, Coinbase shifted its gears to focus on cryptocurrency trading and abandoning its quest to cater to institutional customers. One source familiar with the situation stated that
"It has become clear that Coinbase is focusing on crypto first and crypto-native hedge funds and the team that Adam [White] brought on board was very much focused on the institutional world." The source added that "Christine is part of that; she had decades of experience of working with traditional financial institutions. Her skills are much better suited to a company that is taking that approach – like Fidelity."
Adam White, who was spear-heading the Coinbase institutional division left Coinbase in October to become the COO to the soon-to-be-launched Bitcoin futures platform by NYSE parent company ICE, Bakkt. Bakkt is also focused on launching services targeting institutional investors. Shortly after Adam's departure, another one of his hires, Hunter Merghart, who was in charge of trading at Coinbase resigned her position. Jonathan Kellner, another prominent individual who was pushing for a Coinbase venture division was also let go before his idea was actualized.
Fidelity Digital Assets (FDAS) has launched its custody services starting out with Bitcoin as the flagship cryptocurrency with more assets to be added soon according to their network value. However, Tom Jessop, the FDAS president has stated that Ethereum will not be added any time soon despite its prominent position as the second most valuable crypto asset.
FDAS revealed that its services are currently only being launched in phases and so far only a select few clients have been invited to join the rollout.