In a tweet posted on October 23, Cameron Winklevoss, co-founder of cryptocurrency exchange Gemini, said that Bitcoin (BTC) possibilities go far beyond digital gold.
Cameron Winklevoss's tweet reads:
"Because Bitcoin is open-source software, its possibilities are boundless. I often talk about gold as a target market cap, but that's really just the beginning…it's digital gold, source of truth, etc…"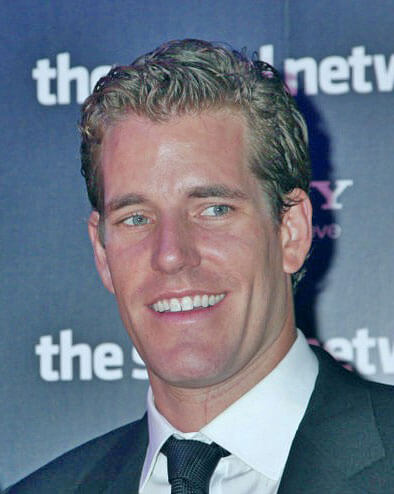 He called Bitcoin a Source of Truth (SOT) which is a term in information sector used to denote a trusted data source that offers a complete picture of the data object in general.
Since the birth of Bitcoin, the first and the largest crypto asset by market has faced a variety of mix reviews. Some are against it due to the decentralized nature as they fear crypto assets can be used for terrorist funding, money laundering and drug smuggling without being noticed by government or authority. But some support it whole-heartedly making an analogy of Bitcoin with gold. Cameron Winklevoss is one of these supporters.
The crypto community did not look much impressed with Winklevoss thoughts. Many of the users said it is not possible with current infrastructure of the Bitcoin network. The network needs to be forked. They said that scalability and transaction time of the network should be improved.
A twitter user known as Krish, replying to Winklevoss, wrote:
"The possibilities are boundless if you fork it and create something radically better like Dash has done. The limitless possibilities exist on those forks, not on the $BTC network, which refuses to change at all. LN looks like more of a failure with every passing day."
Another user, Ominous Raven, said Bitcoin is a dead end as network is very slow and expensive.
Jason Lau, chief operating officer at OKcoin and vice president of business development at OK group, replying to Winklevoss, said that it is easy for someone to compare Bitcoin with gold but it really is just a start. He added:
"Talking about how bitcoin is code and can improve over time is a bit too abstract for now. Imagine explaining twitter in the 90s."
Cameron's views are far beyond the normal analogy of Bitcoin with gold as Bitcoin enthusiasts compare the scarcity of gold with Bitcoin's finite supply and they consider Bitcoin's role as a digital store of value. He is not opposing this prospect but his arguments his accent lies on the revolutionary potential of the cryptocurrency's open-source software.