Circle, the Boston-based financial services company has this week reported on its performance last year following the extremely bearish conditions witnessed throughout the year. However, according to its announcement, its figures are extremely bullish.
The company seems to have expanded and grown amidst a bear market seeing some of its divisions such as the sales division triple in numbers. According to the shared figures, its OTC trading desk processed close to 10,000 cryptocurrency settlements between 600 unique counterparties, a notional volume of close to %24 billion throughout the year.
Circle has grown in leaps and bounds and is now serving about 8 million customers in about 200 countries across the globe. In the past 12 months, the company has processed more than 200 million cryptocurrency transactions valued at over $75 billion.
Expectedly, US customers accounted for a majority of the trades – about 30%. The EU and UK combined accounted for about 24%, Asia too accounted for 24% while the Middle East, Africa and Latin America accounted for the remaining 21%.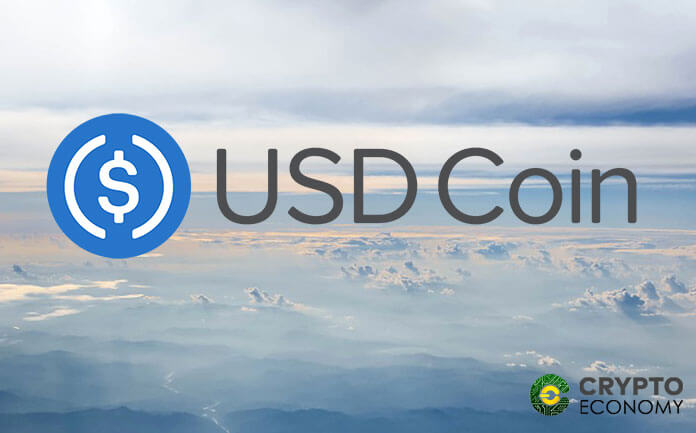 Last year Circle acquired American-based cryptocurrency exchange Poloniex is reporting to have significantly improved its operations over the past 12 months. In the post update, Circle wrote that,
"Through expansion in support operations and engineering, we helped customers by reducing nearly 200,000 open tickets at the start of 2018 to fewer than 1,000 by year-end."
Under Circle's supervision also Poloniex has significantly improved its customer onboarding processes seeing sign-ups being cleared in minutes instead of days or weeks as was previously the case. Going forward, customers should expect major improvements to the Poloniex UX while also adding to the available markets on the platform.
Circle launched its version of a stable coin last year and by the year-end, the coin had seen phenomenal 'penetration' in the market. The stable coin (USDC) is now supported by 40 cryptocurrency exchanges. More than 80 companies are also utilizing USDC to avoid the volatility in the crypto space. In its report, the company says that there was a huge influx in OTC buyers as well as institutional clientele throughout the year last year.