As several brands continue to ride on the crypto frenzy, a popular restaurant company, Chipotle is starting to accept crypto for payments. In the latest announcement, the company has said that it is supporting digital currencies for payments. It is reported that customers can use this service in 2,950 branches of Chipotle all around the US.
Moreover, Chipotle has partnered up with a payment service-providing company, Flexa, to offer these services. The company will look after payment servicing in the restaurant through the use of cryptocurrencies. It is considered to be a major development for Chipotle, as its consumers have expressed their excitement over the latest announcement.
Chipotle Announces Support For More Than 90 Digital Assets
In its announcement, Flexa revealed that it will support about 98 digital assets for payment in the restaurant. The news is yet to be confirmed by the restaurant itself. Moreover, the popular cryptocurrencies in the list include, Bitcoin, Ethereum, and Dogecoin. The Mexican Chain of Restaurants has developed a crypto-friendly attitude over some time.
Bitcoin, but make it **burritos.**

We're delighted to share that @ChipotleTweets is now accepting payments in #bitcoin, #ether, #dogecoin, and more, exclusively through Flexa. https://t.co/W0ktwPX7i3

— Flexa (@FlexaHQ) June 1, 2022
It is also reported that Flexa will be giving a 10% discount to customers on their next Chipotle order through the Flexa App. Customers will have to download and pay from the Gemini or STEPDN application. The payment service will ensure seamless and cashless transactions for the consumers.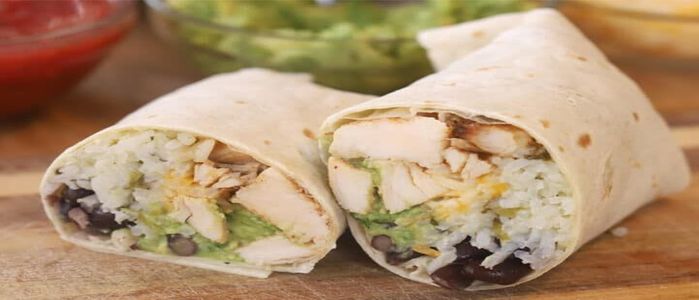 Previously, Chipotle did a giveaway of $10,000 worth of digital assets on Burrito Day. This shows that the company has explored the option of crypto payments for quite a while now. On the last Burrito Day, buyers were asked to get the right combination code within a set period of time.
If they were successful in doing so, they could either win a free Burrito or rewards up to $25,000. The infamous Ripple Engineer, Stefan Thomas also facilitated Chipotle in arranging this game. Thomas is known for forgetting the password of a safe containing around 7,000 BTC tokens.
Nonetheless, the latest development indicates that crypto and digital assets are getting more relevant in the conventional world. More and more brands are now developing their strategies to accept cryptocurrencies for payments and transactions. Chipotle has joined a list of restaurants that are already accepting cryptocurrency payments.
With every passing day, the number of restaurants accepting crypto is increasing, and so is the competition among them. Thus, with the support from renowned chains, like Chipotle, many other restaurants will feel the need to explore the option of cryptocurrency payments.