Not just for price, Bitcoin [BTC] had a wild ride in terms of mining hash rate as well. The United States, for the first time ever, eclipsed China and is now the hub for Bitcoin miners.
The result of the great exodus is that the percentage of BTC mining being carried out in China has tumbled to almost zero. In addition to the miners, several cryptocurrency exchanges have also faced the brunt as China strictly imposed the 'Blockchain, no Bitcoin' narrative across the region.
US has the most Bitcoin miner but there are things to consider
There's no doubt that history has been made after the intense crackdown that followed a massive crash in Bitcoin's hash rate earlier this year. Since then, the recovery has been consistent and the mining difficulty has adjusted accordingly.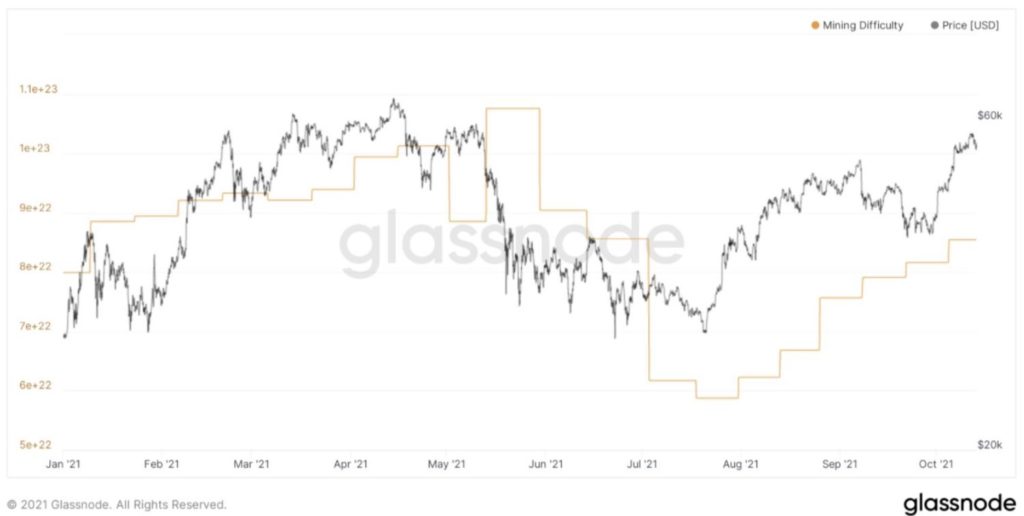 The latest stats also reveal that one-third of the BTC hash rate is now in the US, an increase of approximately 430% since September 2020. Meaning, it took a little over a quarter for the network miners to vanish from the Chinese soil, which was once market leader and home to over 75% of Bitcoin miners. The staggering figures were revealed by the Cambridge Centre for Alternative Finance [CCAF].
Here are the important takeaways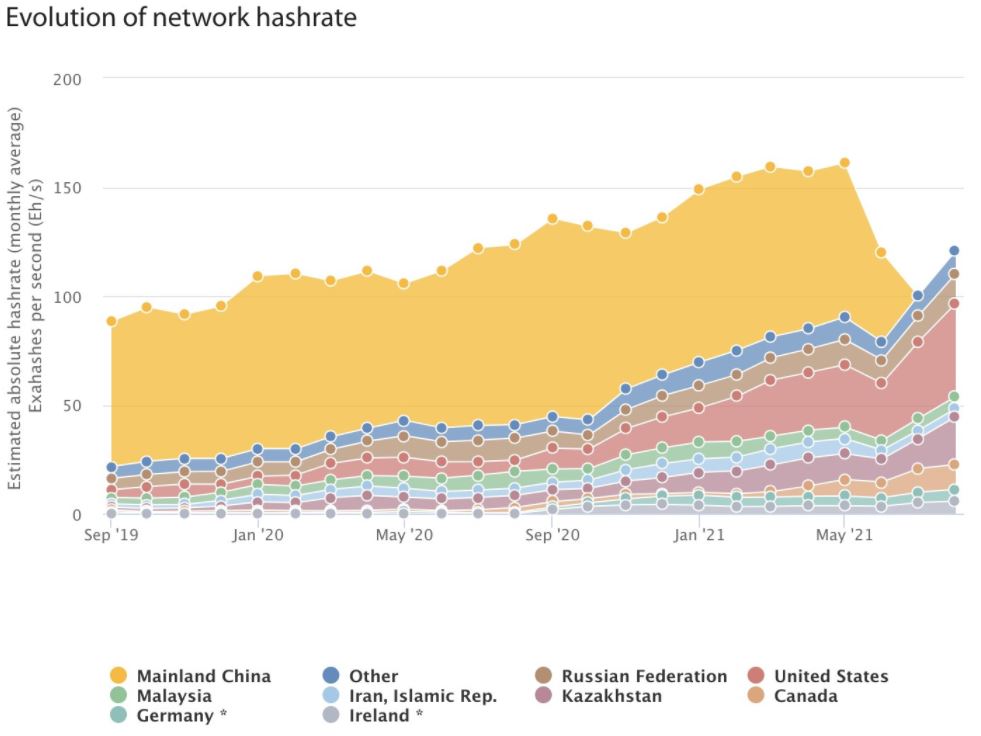 Western centralization: Migrant bitcoin miners are looking for a new home in the US opens up a lot of avenues, especially in the states like Washington DC, Texas, and New York, despite the country's uncertain regulatory climate. However, many speculators have pointed out that losing China, a massive eastern player, could lead to western centralization.
Future of finance: People's Bank of China's DCEP is a clear antithesis of Bitcoin. Both have wildly divergent philosophies. The centralized digital Yuan stands against the very ethos of the cryptocurrency ecosystem. While it's highly unlikely that DCEP's widespread adoption, could threaten Bitcoin's position as the peer-to-peer cash system because the former's vision to be borderless does not appear to be a smooth road. According to Messari's analyst Ryan Watkins, the future of finance is crypto west vs. DCEP east. He stated,

"I have never been more bullish on bitcoin or crypto broadly than I am right now. We just need to avoid a catastrophic own goal and the US wins the next tech paradigm shift just as it did with the previous three."

Political Risks: The US beating China is indeed a big development. However, there are political risks to consider. While a strict clampdown such as the Beijing ban is highly unlikely to happen in the United States, the SEC isn't softening its stance either which is worrying and could trigger a setback.
---
If you found this article interesting, here you can find more Bitcoin news