The Cardano Foundation in partnership with the, National Wine Agency of Georgia, is rolling out a blockchain solution to ensure the quality and authenticity of Georgian wine. In addition, the foundation has also teamed up with the Bolnisi Winemakers Association and Scantrust to maintain best practices in wine making.
According to an official blog post, Cardano Foundation along with its partners will work together to create a flexible, open track and trace solution to enhance Georgia's wine producing capacity. The Switzerland based crypto platform will support individual wineries by developing a shared, scalable platform that is cost-effective for winemakers and increases customer engagement.
📣 BIG ANNOUNCEMENT: Cardano Foundation Partners with Georgian National Wine Agency 🎊
The partnership centers around a blockchain-based traceability solution to support the growth of Georgia's wine sector.
Learn more➡️ https://t.co/JDbrAPb1t6#Cardano @ScanTrust @Georgian_wine pic.twitter.com/FxVn6CfRYL

— Cardano Foundation (@Cardano_CF) September 15, 2022
The Partnership will Boost Wine Production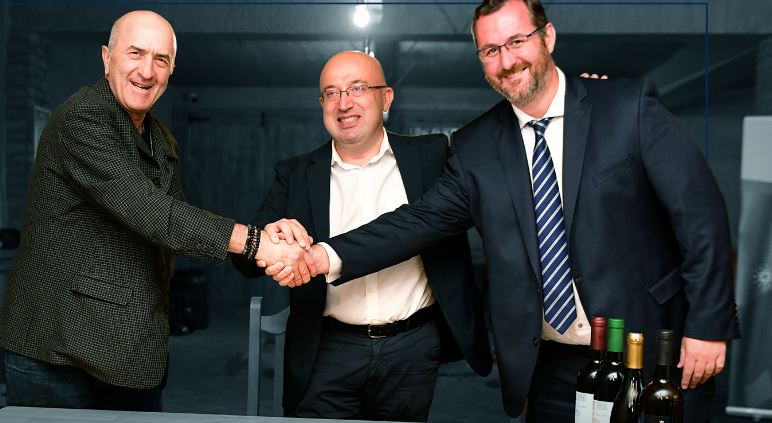 As per the announcement, Cardano will soon launch a pilot program in the Georgian city of Bolnisi that will include up to 100,000 bottles of wine harvested during the Autumn 2022 – 2023 period. The bottles will carry a special label with a unique and secure QR code to allow customers to check the authenticity of the wine and making it easier to track the wine's origin and history.
It will also include details such as the types of fertilizers used to grow the crops, and how each batch is transported for processing and delivery. On the other hand, the National Wine Agency will use the Cardano blockchain to create public, verifiable records from existing wine certification data on wine targeted for export markets.
Additionally, the technology will streamline the process of evaluating the flavor of each batch as well as the variety as a whole. Mel McCann, Vice President of Engineering, Cardano Foundation emphasized the importance of blockchain technology in wine industry. He said,
"This collaboration will develop a creative, cost-effective, and flexible certification and traceability system, which will provide transparency and authenticity for wineries and customers from point of harvest to point of consumption."
Cardano Blockchain in Wine Industry
Meanwhile, Levan Mekhuzla, Chairman, Georgian National Wine Agency explained that blockchain technology will make it easier to track the wine's origin, making such instances as wine adulterations uncommon or even extinct. Even if the manufacturer creates a fake, it may be promptly and easily deciphered by matching the data used with the winery's genuine capabilities. Mekhuzla added,
"This partnership with the Cardano Foundation, Scantrust, and Bolnisi Winemakers Association will help assure customers of the impeccable provenance of Georgian wine."
This is not the first time Cardano Foundation has collaborated with the wine industry. Earlier, the blockchain company joined forces with Baia's Wine, completing the first live implementation of a supply chain and tracking solution of the Georgian wine industry.