The Cardano price remains within a bear breakout formation, as evident in the daily chart. In the past 24 hours, the coin is down 12 percent versus the USDT week-to-date.
Like most crypto assets, the coin is under pressure and still within a bear breakout formation.
Notably, the inability of buyers to flow back and thrust the coin above $1 may signal weakness in the short to medium term.
The Vasil Hard Fork Combinator (HFC) Event
In the background, Cardano developers are continuously enhancing the protocol. Following the launch of the first few DEXes on the network, scaling issues and throughput concerns were major concerns.
However, in late June 2022, Cardano will upgrade via the Vasil Hard Fork Combinator event. The hard fork is to improve the network's on-chain scaling capabilities.
Planned changes include the high likelihood of integrating Diffusion Pipelining to reduce block propagation times. There will be further changes to scripting, which experts are confident will be a game-changer, significantly increasing the ledger's processing speeds.
Cardano in the Basho Stage
By increasing Cardano's performance, the network would better handle intensive dApps, especially when more dApps are set for activation.
Cardano's Alonzo Upgrade in September 2021 marked the beginning of smart contracts. In the Basho Stage, Cardano is being gradually and tactically optimized to handle demanding dApps. The Vasil hard fork is one of the many planned activities.
Thus far, with Elon's offer to buy Twitter facing opposition, Charles Hoskinson has offered to help build a decentralized version on Cardano. Such kinds of dApps will be demanding. In anticipation, Cardano developers are streamlining processes to handle such protocols in the future.
Cardano Price Analysis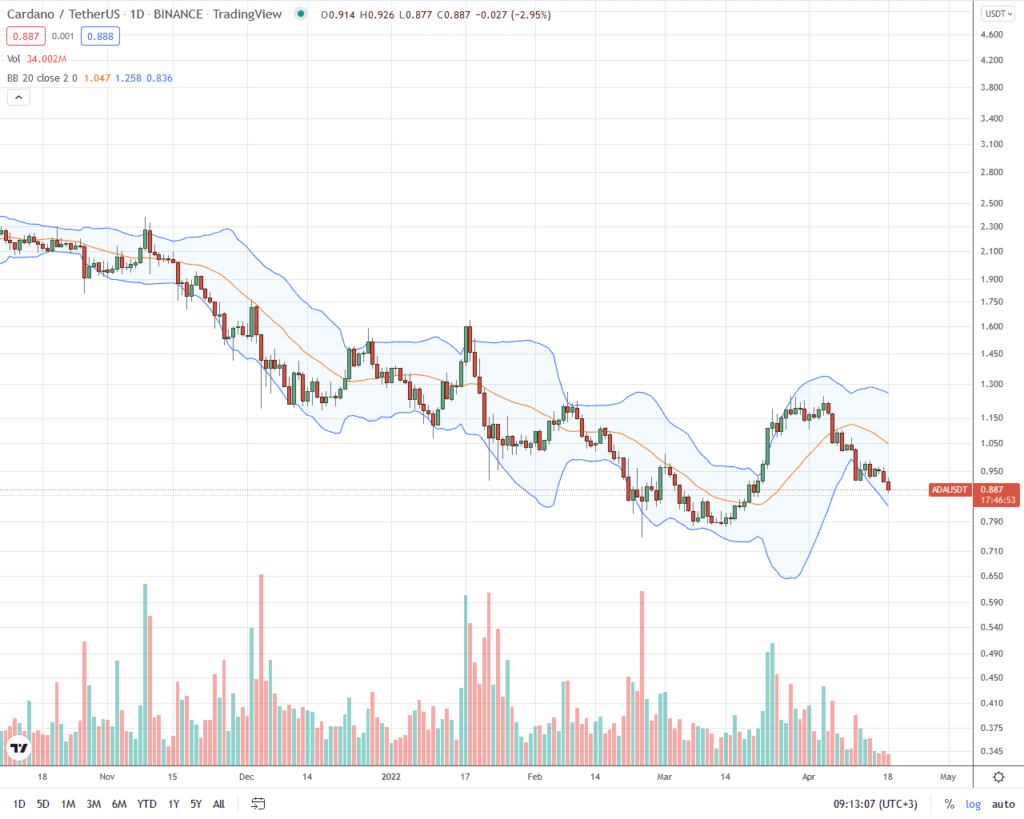 Cardano remains under pressure at spot rates.
When writing, ADA is down 12 percent week-to-date and is bearish. Despite the undervaluation of April 12, buyers have failed to pump the coin back to $1. ADA prices are now below the April 11 bear candlestick in a bear breakout continuation formation.
The drop below this bar indicates weakness and sellers may unload on dips since bear have the upper hand from an effort versus results perspective. Accordingly, every retracement higher towards $0.92—or last week's lows– could be an entry for risk-off sellers targeting $0.80.
Conversely, unexpected gains above $0.92 and April 11 highs may see ADA float towards March 2022 highs at $1.30.
Technical charts courtesy of Trading View
Disclaimer: Opinions expressed are not investment advice. Do your research.
---
If you found this article interesting, here you can find more Cardano News