While the crypto scene has had a positive movement upwards, for Charles Hoskinson's coin its price took a downward trend. However, the CEO had some news for the crypto community. Through an AMA session, Cardano CEO Charles Hoskinson divulged details of his Memorandum of understanding (MoU) with the Ethiopia government.
Per the MoU's data, Charles will be developing a digital payment system for the Ethiopian government to onboard all Ethiopians looking for a not only efficient but also a secure platform to send and receive cash. Although the Ethiopian government has signed the MoU, Charles Hoskinson will be working hand in hand with the Ministry of Innovation and technology to develop and implement the new payment platform.
The capital will benefit first from the new payment platform
After development, the payment platform will first be implemented in the capital Addis Ababa to enable all six million Ethiopians to be able to leverage the platform to their advantage. After its implementation in Addis Ababa, the new digital payment platform will be rolled out to other cities as times goes by.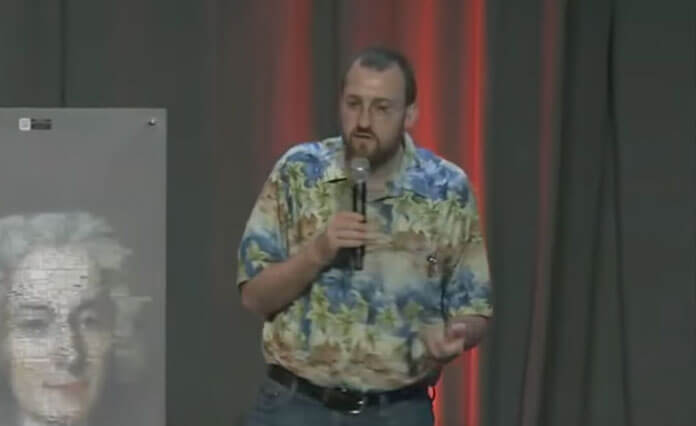 In Addis Ababa, residents will use the platform to make payments for energy together with other utility bills. While details about the whole development plan were not released, Charles Hoskinson didn't say if the platform would be based on Cardano network or will be hosted on its blockchain platform. However, per his statement during the AMA session, he hopes the new Ethiopian payment platform under development will be used to streamline various services such as public transport and utilities.
Besides working on the payment platform with the Ethiopian government, Charles also had a meeting with the Ethiopian Agricultural Transformation Agency. The latter agency reached out to him and together they discussed how blockchain could be used to solve major challenges the agency is experiencing.
To many people, the above might be another simple integration of blockchain into our systems. However, for Hoskinson the above fall in line with his agenda under ATALA Framework. ATALA was started this year during the 2019 IOHK Summit in Miami with its primary goal being to leverage blockchain technology to create viable solutions based on its technology to solve real-world problems.