As the crypto community eagerly awaits for the outcome of the upcoming lunch between Warren Buffet and Justin Sun, the Tron community receives other news about before this event. This is after Carbon, a fin-tech firm based in New York enabled credit card purchases.
Through its gateway platform Fiber, traders can now buy TRC20 based tokens among other digital tokens from Justin Sun's platform by using debit or credit cards. At the moment, Fiber Carbon's on-ramp product supports Apple Pay, and most of the debit and credit cards. Soon, users will be able to make purchases in 180 currencies. The latter development is made possible through the addition of the following payment methods Wires, SEPA, Apple Pay, Alipay, and WeChat Pay.
Traders can Now Make Their Purchases from Other Platforms outside the US
With Carbon introducing the credit and debit card purchase feature for traders, this presents them with more choices. Through its wallet, traders can purchases outside the US via either debit or credit cards. In addition to the wallet, dApps are available to facilitate the purchases. For the latter purchases, Fiber settles the balances within minutes in trader's accounts either in TRXD stablecoin, BTT or TRX.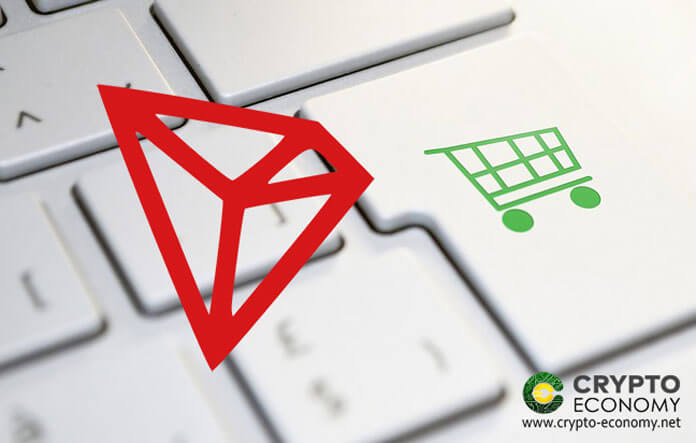 In addition to the above development, Fiber is also working on enabling US wallet support to make it easy for the Tron traders to make payments. Similarly, Fiber will also be integrated into Tron primary wallet TronLink to give traders access to the fastest-growing DApp platform Tron. While commenting on the above development, Sam Twautwein, co-founder and Carbon's CEO said;
"Through Fiber, we are getting rid of the complicated and tedious processes that prevent crypto usability and approachability by making it easy to onboard users into the crypto world in a single step."
His sentiments were echoed by Justin Sun, Tron CEO who said;
"At Tron, we are always in search of simplicity and ease of use for our users, and we believe partnerships with firms such as Carbon are the best in bringing sellers and buyers together in a fast-growing environment like ours."
As Fiber integration takes center stage and draws the community attention from the lunch, on the other hand, Tron (TRX) performance in the past 24 hours has surged by 5% to exchange hands at $0.025183. Currently, TRX is occupying the 11th position on the charts.