Popular investor and Bitcoin expert Anthony Pompliano has slammed the Canadian government measures to punish so-called Freedom Convoy protesters by blocking them from their financial rights. He believes BTC is the only solution as Canada can't stop BTC.
In his recent Youtube address and podcast, Anthony Pompliano, sharing his thoughts on Canada's current situation, said that Bitcoin was the only way for Canadians to save themselves from the government's authoritarian measures as no one can control censorship-resistant Bitcoin.
Canada's Emergencies Act Blocks Crypto
Organized by far-right activists, the so-called Freedom Convoy, began on January 28, 2022, by truck drivers against international travel restrictions imposed by the Canadian government, which requires all entrants to the country to be vaccinated against COVID-19. The truckers blocked international bridges and border crossings in several Canadian provinces.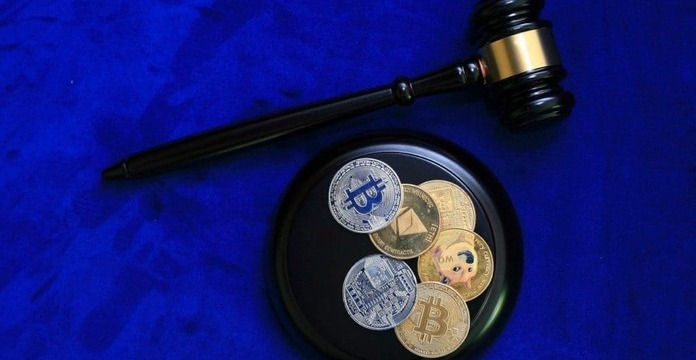 Last week, The Canadian government invoked the never-before-used Emergencies Act to deal with the Freedom Convoy protests that enabled banks and financial service providers to immediately freeze or suspend the account of an individual or business affiliated with these protests.
As part of the act, Canada's anti-money laundering and terrorist financing rules were also broadened to cover crowdfunding platforms and "all forms of transactions, including digital assets such as cryptocurrencies."
In the wake of this crackdown, the Canadian authorities sanctioned 34 crypto wallets tied to funding the protests. The list of ceased wallets consisted of 29 Bitcoin addresses, one Ethereum address, one Cardano address, one Ethereum Classic address, one Litecoin address, and one Monero address.
Although the protests have come to a close, the participants and donors are under the threat of losing their financial holdings and being labeled as terrorists, white supremacists, racists, and "swastika wavers" by their government.
As Crypto Economy reported, to avoid being subjected to possible government enforcement action, many Canadian have already withdrawn their money from bank accounts. A large number of Canadians are swapping their cash for Bitcoin.
Anthony Pompliano Advises Canadian to Use Bitcoin (BTC)
Pompliano slammed the Canadian leadership moves to tackle the situation. According to him, individuals are being financially sanctioned by their own government in a way that was previously reserved for enemies of war.
He said that the situation in Canada had alerted Europe to the dangers of financial censorship. In his latest Podcast "Bitcoin Is The Freedom Technology The Western World Needs," he said:
"If there is one positive outcome of this situation though, it is that millions of people in the western world are being alerted to the perils of financial censorship. Previously, most people thought these authoritarian measures would never happen in their own countries. Canada has made them change their mind and start paying attention."
The popular Bitcoin maximalist marked Bitcoin as the ultimate chaos hedge and insurance "for a dark, dystopian world."
In closing remarks of his Youtube address, Anthony Pompliano advised the Canadian and everyone to understand and use censorship-resistant Bitcoin to prevent themselves from government authoritarian measures that encroach on their basic rights. He concluded:
"There is now censorship-resistant technology. Bitcoin is unstoppable. Bitcoin is inevitable and what we are watching is that a decentralized digital currency is being adopted by hundreds of millions of people around the world. Regardless of what your government does, regardless of what your bank does, they can't stop you from buying, selling, holding, or transacting in a peer-to-peer network with Bitcoin. Bitcoin is freedom technology and ultimately Bitcoin will be in the hands of everyone."