Cryptocurrency exchange Bybit announced a new partnership today with the German football club Borussia Dortmund (BVB). The two have created a 'global multi-year partnership' for marketing.
Together, they will provide a clear signal for the football community that they should embrace disruptive technologies. Bybit shared the announcement in a blog post on November 5.
The CEO and co-founder of Bybit of Ben Zhou greeted the partnership, stating that the exchange is a young and innovative company that seeks to identify with the youthful energy of BVB. Moreover, the crypto exchange wishes to show that it is a part of the industry 'for the long run.' The CEO stated:
"BVB is our ideal partner. From one black and yellow to another — we are proud to call ourselves firstly fans of Borussia Dortmund and secondly Champion Partner." 
Based on several other statements from Zhou, the partnership appears to be a huge marketing campaign. All Bybit logos and slogans will be available on BVB's virtual matches, including social platforms and websites.
In a future match with Bayern Munich, which is a part of the ongoing Bundesliga tournament, Bybit will have the first chance to market its exchange in a live match.
This marks yet another time that football clubs have shown their interest in blockchain technology. As a reminder, Bayern Munich started to offer blockchain-based merchandise in 2019. At a similar time, numerous sports clubs partnered with the sports fan engagement-focused crypto exchange Chilliz.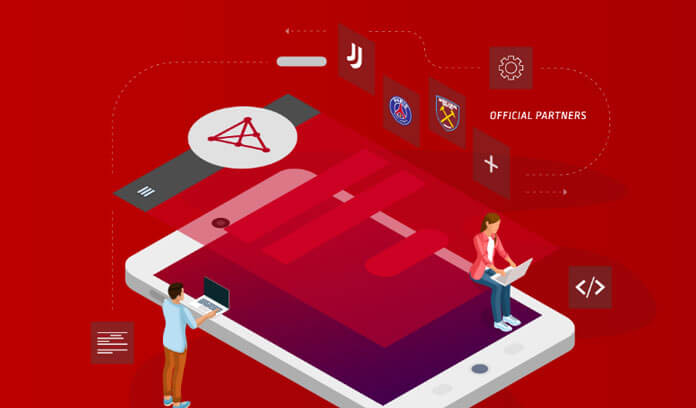 Sports clubs are becoming seriously interested in blockchain technology
Commenting on the partnership with Bybit, the managing director of Borussia Dortmund Carsten Cramer commented:
"We are very pleased about this partnership with Bybit as our International Champion Partner. Especially in the current times, it's great to collaborate with an innovative tech company as the world becomes increasingly digital. Together, we will penetrate even deeper into Asian markets and will further strengthen our brand internationally."
Experts are expecting that future relationships between cryptocurrency exchanges and sports clubs will increase the popularity of nonfungible tokens (NFTs). NFT tokens are usually created to convert a club's merchandise into digital collectibles that fans can collect. The inherent competition between sports clubs resulted in incredible popularity and demand for NFTs, through which fans show their support.
As we previously mentioned, Chilliz is one of the leading blockchain protocols in this niche. Furthermore, it has partnered with several leading sports clubs and organizations, such as the UFC, FC Barcelona, Esports club NAVI, and many others. Chilliz developed the Socios social media platform where users can discuss and exchange fan tokens. All trades are facilitated with the help of the native CHZ utility token.
---
If you found this article interesting, here you can find more Blockchain and cryptocurrency news