The police in Bulgaria have arrested some officials of the interior ministry for selling passports to citizens of some eastern European countries in exchange for Bitcoin.
The racketeering which involves citizens of Bulgaria, Moldova, Macedonia and Ukraine has stirred up some backlash against the government which has been accused of widespread corruption.
The Bulgarian officials that were involved in issuing the citizenship documents have already been arrested even though some have denied doing any wrong.
Speaking about the arrests, the country's chief prosecutor of the State Ivan Geshev stated:
"Peter Haralampiev, Krasimir Tomov, and Mark Stoyov have been arrested for fraud with the issuance of Bulgarian passports to Ukrainian, Moldovan and Macedonian citizens."
The legal counsels of the accused officials denied that their clients received any unauthorized payments by the prosecutor's office insisted that payments were made to the officials in digital assets such as Bitcoin.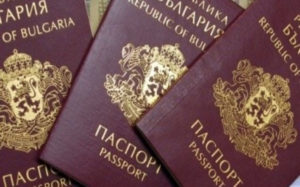 The scandal has led to criticism on the government. However, the Vice Prime Minister of Bulgaria Valeri Simeonov has said that he has no intentions of resigning on account of the widespread corruption within government circles.
The offense carries jail terms if the officials are found guilty. Aside these officials, 20 other Bulgarians have been arrested for selling Bulgarian passports.
The report says that the suspects received $5000 or more for a document as the market business for Bulgarian citizenship booms. This mainly is due to desperate citizens of Moldova, Ukraine and Macedonia eager to move to the European Union.
The attraction of the Bulgarian citizenship stems from the ease of access it gives holders who plan to travel or live within the EU zone. Bulgaria was admitted into the EU in 2007. The country's location close to the eastern bloc has made it a thriving ground for passport racketeers.
An underground syndicate in Greece and another in Czech Republic were busted by Europol in 2016. Nationalities involved in the syndicate were Ukranians, Bangladeshi and Sudanese.