Bitcoin and cryptocurrency expert Nicholas Merten just released a video explaining the current state of the market, and he predicts that Bitcoin and Ethereum will reach new all-time highs in 2022.
He feels that the current state of the market is a rerun of earlier statistics. He argues that We've seen this significant retest of vital resistance here before, and it's not the first time. Over the past couple of months, the price has actually moved through the capitulation phase of this decline and into fresh support, from which it can begin to surge higher again.
Familiar Charts
In the opinion of Merten, this is not only a vote of confidence in Bitcoin but also in the broader market, as Ethereum is exceeding Bitcoin in terms of price growth.
According to Merten, in terms of the price chart setups, we have seen a continuation of the correction and a continuation of the rally, and everything appears to be playing it very nicely, so we are still aiming for that.
The coming month could be extremely important for Bitcoin and Ethereum. According to Merten, bitcoin will experience a resurgence in May, returning it to the broad resistance zone of roughly $65,000.
All of the technical setups for the Bitcoin chart show a continual buildup of resistance at higher lows as the price of bitcoin rises. We've got constant resistance to higher lows in what is normally the same kind of pattern as a descending triangle.

Merten says in his video:
"We've come up above there had the breakout we made support and after this, it's just a matter of getting market order flow and price is going to start to spring higher now one thing that's proving this momentum is heading in the bull's favor on top of just the price action is what's going on with ethereum as well as the on-chain metrics for Bitcoin."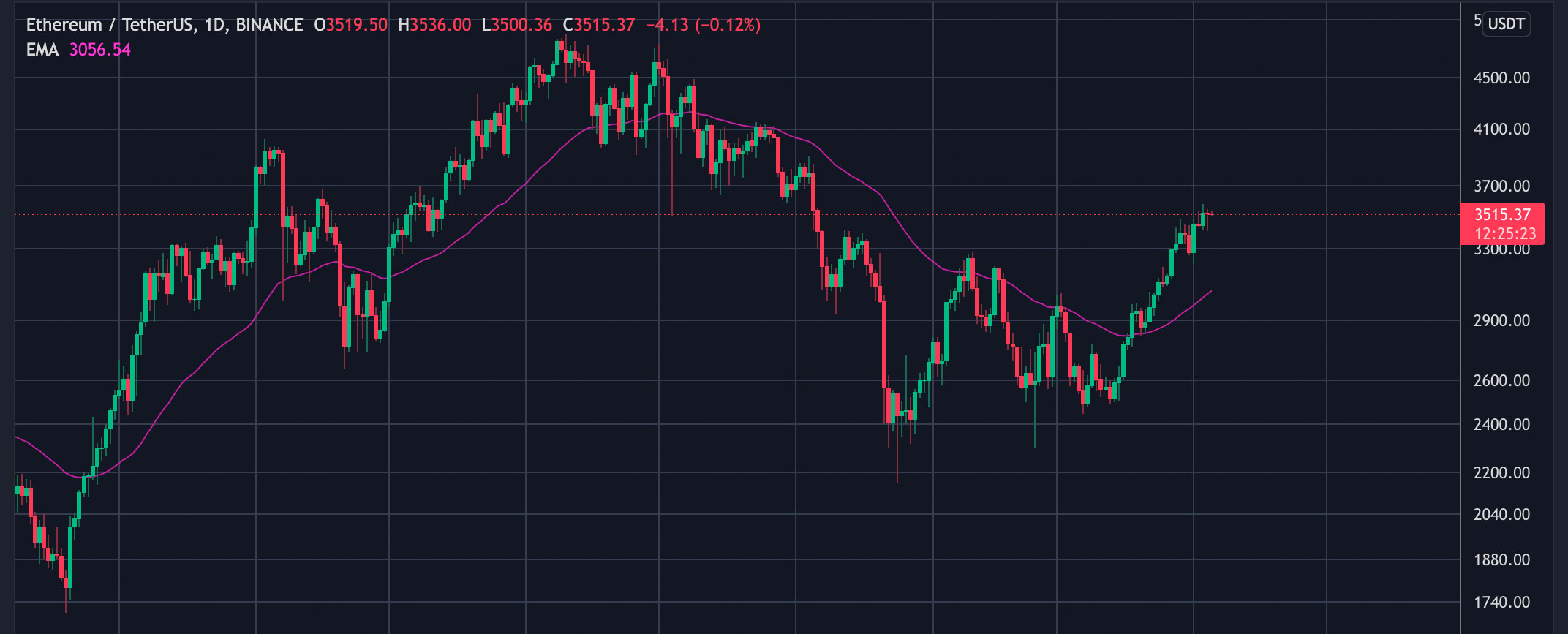 Merten concludes the video by stating that we have maintained consistency in this area of the market. The crypto market has already experienced the worst of it, but this was only a mid-cycle correction, and it is not yet time to lose sight of that. It is now necessary to concentrate on the overall pattern in this case. On long-term time frames, we always observe that Bitcoin, Ethereum, and all cryptocurrencies continuously make higher lows and higher highs on a long-term time frame, and they are some of the best-performing assets in any asset class when looking at long-term time frames.