British Standards Institutions (BSI) has launched a series of blockchain-based solutions, in collaboration with Hong Kong-based Trace Labs, for enterprises and individuals to build resilience in their supply chains. BSI calls these solutions "Instrument of Trust."
According to June 12th announcement, the major BSI-introduced solution is a "SCAN Trusted Factory Blockchain Program" for US importers to ensure the authenticity of a factory's certification and factory credentials. These solutions enable a secure and trusted way of authenticating the personal credentials as well as company and product certifications.
The BIS journey to deliver these blockchain-based supply chain solution started with a partnership with Trace Labs in early 2019. Trace Labs developed OriginTrail Decentralized Network which is an open-source blockchain protocol for a more transparent, fair, and trusted global supply chains. BSI uses this open-source protocol at the core of these solutions.
Jurij Skornik, General Manager of Trace Labs, commented:
"We have been working closely with our partners at BSI for the past year to enhance their world-class assurance services with our state-of-the-art trust-enhancing technology. The results are three applications that help individuals and companies demonstrate and verify the authenticity of issued credentials, the importance of which has been made indisputably clear in the COVID-19 world. We are looking forward to continuing our cooperation with BSI and developing new solutions that infuse trust into businesses around the world."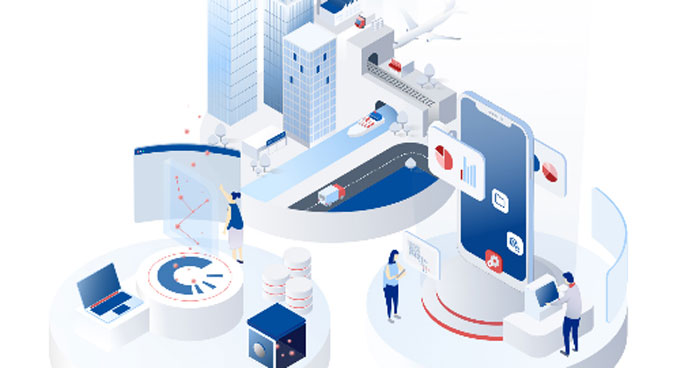 Until now, BSI has used OriginTrail protocol in three pilot project. According to a recently released white paper, titled "Instruments of Trust: BSI's Blockchain-Based Solutions", these projects includes a Supplier Compliance Audit Network (SCAN) Trusted Factory Blockchain Program, Proof of Standards Ownership program, and a Training program called Training Certificate Proof of Credentials.
The Supplier Compliance Audit Network (SCAN) is an association of importers the eliminates foreign factory audit fatigue associated with supply chain security importing criteria called the US Custom Trade Partnership Against Terrorism (CTPAT) program. According to BSI, due to success of SCAN, many factories are making false claims that they are SCAN certified. So Scan Trusted Factory program is introduced to authenticate factories SCAN certification.
SCAN Trusted Factory Blockchain Program uses OriginTrail Decentralized Network (ODN) protocol, built on Ethereum blockchain, to authenticate a factory's certification and factory credentials.
BSI Group, also known as the British Standards Institution, founded in 1901, enables people and organizations to perform better by providing training, information and performance tools. The firm also develops technical standards on a wide range of products and services and also supplies certification and standards-related services to businesses. The firm is currently serving more than 86,000 clients across 193 countries.
---
If you found this article interesting, here you can find more Blockchain and cryptocurrency news