In the thick of rising cost-of-living expenses, many British citizens are falling back on gambling and cryptocurrency investments for survival. Among the Group of Seven economies, Britain, is dealing with a mammoth 40 year-high inflation rate.
According to GamCare, a gambling charity, amid surging energy and food cost, some British households are resorting to gambling and cryptocurrency investments in an attempt to make ends meet. The growing financial pressure has coerced the British people to lean on crypto investments due to its high volatility. It seems the dearth of knowledge about cryptocurrencies is paving the way for consumers to gamble in crypto. The get-quick-rich-scheme appears to be backfiring for many rookie investors.
Tony Marini, the lead counsellor at the cryptocurrency addiction clinic at Castle Craig hospital, once stated that cryptocurrency trading addicts show the same kind of behavioural addictions as problem gamblers. He reiterated,
"Crypto is the crack cocaine of gambling because it is so fast. It's 24/7. It's on your phone, your laptop, it's in your bedroom."
Britain's Crippling Inflation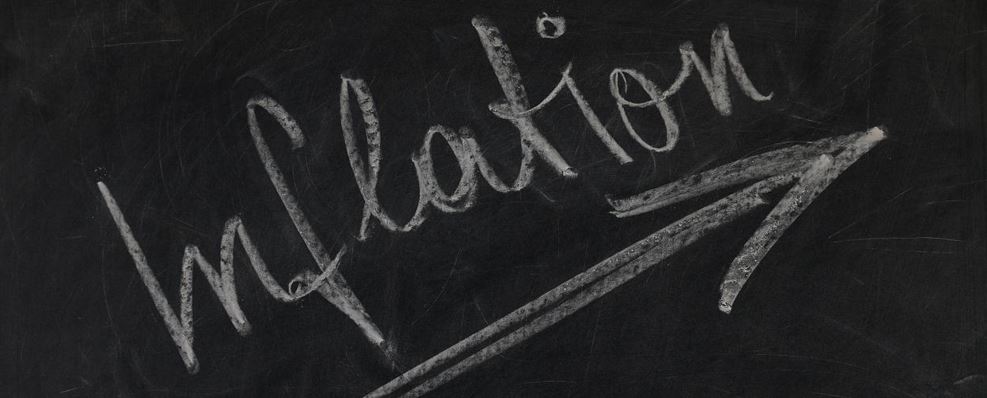 In May 2022, Britain hit a new 40-year high rate of inflation, over 9.1% , up from 9.0% in April. The Bank of England has warned of inflation exceeding 11% by October. Experts believe that Britain is at a very high risk with rising inflation as well as a looming recession in the coming days. They discussed that Britain's large imported energy bill and ongoing Brexit-related friction could further disrupt trade ties with the European Union.
The biggest trigger in the spiralling inflation is because the prices for food and non-alcoholic drinks rose by 8.7% in annual terms in May. This is the biggest jump since March 2009 pushing this category to be the biggest driver of annual inflation last month. Jack Leslie, senior economist at the Resolution Foundation think tank stated,
"With the economic outlook so unclear, no one knows how high inflation could go, and how long it will continue for – making fiscal and monetary policy judgements particularly tough."
Economic Downturn Trigger Crypto Addiction

With the economic dowturn causing a havoc, it seems, Brit have turned into gambling and cryptocurrency investments in last-ditch attempts for their survival. As per a YouGov survey of arond 4,000 people commissioned by GamCare, more than 46% of the participants were perturbed about their economic condition. Nearly half of the partakers said they had gambled over the past 12 months with most of people losing money.
Anna Hemmings, chief executive of GamCare, noted that that they are seeing more and more people each passing day who are reaching out for help around crypto trading. They reported that some people who it had been cured successfully in the past had relapsed into gambling again due to mounting financial pressure. Hemmings added,
"Our helpline advisers are hearing that the cost of living is impacting people's gambling behaviours – particularly those gamblers who have recovered."
GamCare explained that 43% of problem gamblers had invested in cryptocurrency, and 25% out of this group said they wanted to invest more to chase losses. This can be compared with only 7% of the wider population of crypto investors.
Why is There a Rise in Crypto Gambling?

Barry Grant, project manager of Extern Problem Gambling, said he had not encountered the problem before the pandemic. However, over the past two years, four out of five young men, in England had reported a loss of control over their crypto trading. He expressed,
"There are too many parallels with cryptocurrencies, gambling and for people who have some of those personality traits, where they might become obsessive or compulsive about things, it's bad news anyway."
Lia Nower, director of gambling studies at Rutgers University, opined that crypto investing has traits similar to addiction such as sports betting, gambling and traditional financial investing. Unlike most stock, cryptocurrencies can be traded round the clock without compromising on their comforts.
Crypto Investing is Like a Video Game

The volatility in crypto prices can be quick and provide the brain a quick shot of dopamine. Additionally, due to its decentralized nature, cryptocurrencies can be easier to hide the financial impacts of addiction.
Nower emphasized that 'investing in cryptocurrency seem like a video game' given the colorful and real-time charts of crypto trading apps. She higlighted that people become more engrossed in something that provides high action, quick turnover with a positive reward. In a statment, Nower commented,
"What you're really addicted to is the action of taking the risk. Anybody who's a good treatment provider for gambling can treat crypto addiction."