Movements in banking policies always have sufficient reasons for their behavior. Even those that could be inconvenient for the users. In this regard we will comment on the case being presented in the United Kingdom. While the UK government is a staunch supporter of blockchain technology, some commercial banks around the world have restricted bitcoin exchanges, thereby preventing withdrawal facilities in such a cryptocurrency.
Along with individual cases that have been affected by the disapproval of bitcoin activity, the updated policies of the banks are enforced to further protect themselves by pushing companies associated with bitcoin like Cryptopay. Many of us are aware of Cryptopay's performance but this did not prevent it from being subject to restrictive policies by banks. According to a recent email to its customers, the business has been completely closed in the UK due to a newly implemented banking policy:
"We regret to inform you that as of February 1st deposits and withdrawals of the British pound are no longer compatible with Cryptopay because of the banks' updated policies."
Cryptopay, a successful Bitcoin brokerage platform with more than 200,000 active users worldwide has left the British market due to pressures from an updated banking policy on February 1st, 2017, which prevents deposits and withdrawals of the pound sterling British.
Cryptopay provides customers with a bitcoin debit card to create a simpler and more efficient way to use cryptography for deposits and withdrawals, just as a bank would do with normal and current fiduciary currency.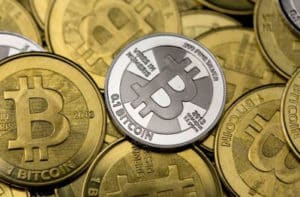 Cryptopay is simply an example, there is no doubt that many other British bitcoin companies have been hampered or have completely disappeared due to the withdrawal of their bank benefits. With Cryptopay out of operation, there are few other GBP debit card services like Wirex and Xapo.
Banking firms such as Barclays and Lloyds have shown radical opposition to managing their clients' transactions with bitcoin, even closing them down and freezing funds, which is a very complicated outburst.
The victimization of Bitcoin users is not limited only to people in the UK. Companies like CoinJournal reported in October 2016 that the activity with bitcoin resulted in the suspension of their account, without explanation or warning. Once again, Barclays was to blame. Oliver Carding, CoinJournal founder, explained that he was surprised that Barclays considered bitcoin activity in his account as a threat and was not given a clear explanation as to why the account was closed.
"Given the size of our business and the amount of money involved, it surprises us that we were considered high risk. When we were asked for more information about the rule we had broken, they would not give us explicit information and refer us To its terms and conditions ".
Now one way to avoid stagnation of mainstream acceptance of cutting-edge financial innovation is obviously the use of peer-to-peer trading services like LocalBitcoins, which has seen its rise in popularity in the UK , Or the integrated Mycelium market. This system works through people who establish a reputation for trust through feedback from the service provided.