In recent days British businessman Renwick Haddow was accused of fraud by the Securities and Exchange Commission of the United States for operating a fake bitcoin trading platform that was used to deceive his investors and cheat them for hundreds of thousands of dollars.
Haddow operated, among others, two companies including a bitcoin trading platform called Bitcoin Store and a flexible workstation Bar Works. According to the SEC's official report, Haddow misled investors in both companies by promising high returns to finally divert funds from them into two separate bank accounts in Mauritius and Morocco. Haddow created these two companies and prompted investors to believe that highly skilled executives were leading them to rapid returns. Haddow actually controlled the companies behind the scenes, and both were far from profitable.
The SEC investigated Haddow's two businesses because of multi-million dollar transfers that did not reflect the actual sales and direct revenue of Haddow's business customers.
Haddow misled investors to raise hundreds of thousands of dollars in funds with the sole intention of diverting those funds to bank accounts abroad.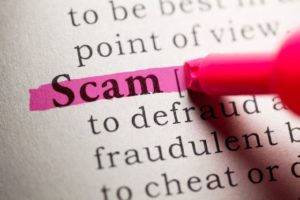 A report published by Crain's New York Business further revealed that the SEC conducted a full investigation into the alleged Bitcoin company of Haddow and Bar Works after 27 investors in China filed a lawsuit against Haddow to pay $ 3 million invested in space Flexible working. Investors claimed that Bar Works was a ponzi scheme and that Haddow raised more than $ 37 million for a nonexistent business.
As interest for bitcoin has grown for individual and institutional investors began to increase at a rapid pace in the United States and internationally, financial regulators within the US began to regulate the sector and its businesses strictly.
Efficient and appropriate regulation of the bitcoin industry and the exchange market is necessary for bitcoin to become an international digital currency and an alternative financial network for the global banking industry.
We invite you to follow the day by day about the cryptocurrencies, blockchain and bitcoin world at Crypto-economy.