Blockchain technology is beginning to be understood in its vast potential by various business and productive sectors. This is the case of oil giant BP, the eighth largest energy company in the world, which has officially started collaborating with the Canadian group BTL Group in a project involving blockchain technology.
After a few months of successful testing, BP, Italian oil company Eni and Germany's Wien Energie plan to enter a six-month production phase with the BTL Interbit platform built on blockchain. The three companies will use the BTL blockchain platform to market gas and oil in a transparent and secure accounting book.
Before the three companies start marketing BTL's blockchain technology, block developers and the group of leading energy companies are looking to simulate real-world transactions at a commercial pace. Billion-dollar trunks of gas and oil will be processed on the Interbit blockchain platform in a simulation to assess whether blockchain technology is capable of solving millions of data points in short periods of time with improved security measures and optimal results.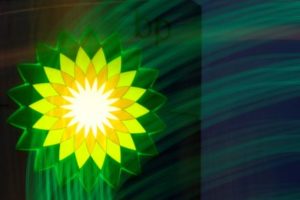 BTL Group, which introduced one of the first bitcoin ATMs in the UK in 2013, is now in charge of delivering the first blockchain-based application in the energy market.
The BTL Group is the first blockchain public company located in Canada and the United Kingdom that focuses on the development and implementation of blockchain technology aimed at the financial, energy and gambling sectors. Because a large number of blockchain companies and consortia are already working with leading financial institutions and banks to use the blockchain to reduce transaction costs and overheads, BTL developers specifically target semi markets Financial resources.
Based on the decentralized and transparent nature of block-string technology, BTL and the energy utility group are analyzing the potential of blockchain to reduce the costs of alternative operations. For example, in addition to the conventional structure of the blockchain, various technologies such as smart contracts can be used to carry out agreements autonomously. With the use of smart contracts as evidenced by many blockchain public projects like Ethereum, companies like BP can automate operations that require a high level of manual labor.
In addition the group of energy companies is focusing on streamlining the back office processes autonomously, ultimately to reduce risk and build resistance to cyber threats. This example would potentially be adopted by more companies in the sector, which opens up an important source of consulting development applied to these solutions.
At present a large number of energy companies are looking at ways to optimize processes in their operations and reduce costs with blockchain. This will strengthen the global adoption of blockchain technology in enterprise applications.
We invite you to follow the day by day about the cryptocurrencies, blockchain and bitcoin world at Crypto-economy.