Liquid Bitcoin [L-BTC] Network's official complementary wallet Liquid Core is out this week accessible on the GitHub repository hosted by Bitcoin infrastructure developer Blockstream.
According to a blog post on the Blockstream website by the developer's chief architect Lawrence Nahum:
Blockstream is "excited to release Liquid Core, a new multiplatform desktop wallet for transacting Liquid bitcoin (L-BTC). Based on the battle-tested Bitcoin Core codebase, Liquid Core provides power users with a friendly alternative to the command line required to operate liquidd and liquid-cli."
Liquid Core is a more user-friendly wallet geared towards the more average Bitcoin user with the intention of making the L-BTC network more prevalent in the space.
The liquid and liquid-cli are both command-line interfaces that are only suitable for use by developers but not traders and general L-BTC users. However, Blockstream would like to take L-BTC 'mainstream' and that means that the official wallet will have to be more suited for widespread usage.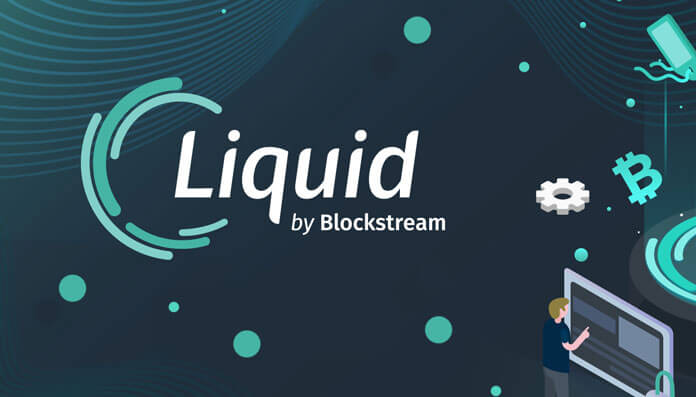 Launched in October last year, Liquid Bitcoin was created as a side-chain scaling improvement similar to the Lightning Network also a Bitcoin scaling proposal that has recently gone viral following an experiment on the Twitter platform that saw the participation of extremely influential personalities not just in crypto-space.
According to Blockstream, with the release of Liquid Core Sidechain wallet, more users including traders now have the necessary tools to access L-BTC considering that the network offers block generation times at up to five times faster than the more mainstream Bitcoin network. On top of that, L-BTC offers greater privacy with confidential transactions as opposed to Bitcoin's open ledger transactions.
"Liquid Core gives traders the tools to deposit and withdraw L-BTC from supporting exchanges, while also allowing them to transact between each other without the need of an intermediary," Nahum says in the blog post.
In a prior Reddit thread by Blockstream founder and CEO Adam Back, the developer said that,
"(Liquid) is mostly interesting for people who trade on exchanges, or do cross-exchange trading as it allows them to deposit funds faster from storage, and move funds across exchanges quickly."
It is safe to deduce from this statement that the Liquid Core wallet was designed with the average trader in mind. These are less technical investors that will appreciate the more user-friendly GUI as opposed to the previous command-line options. "[Liquid] also paves the way for trustless exchange," Back added.