The demand for blockchain skills has gone through the roof in the recent past with the supply struggling to keep up. A lot of blockchain classes have sprung up on the internet but very few have been inculcated into accredited schools and universities.
This shows that there is a gap within the general cryptocurrency community for blockchain related courses to help train students for the emerging technological scene. Luckily, some big name schools are getting on board the blockchain train. The latest is the University of California, Los Angeles (UCLA), which with sizable support in form of a donation from the MouseBelt Blockchain Accelerator is rolling out a new blockchain engineering course.
UCLA has previously shown a propensity towards distributed ledger technology organizing developer boot camps and blockchain seminars within its campuses through its Anderson School of Management.
Now, it has decided to inculcate a full programming course starting January 2019 that will be available for both the electrical and computer engineering and computer science students.
The course will include four main topics that focus on blockchain-related concepts such as Ethereum, decentralized applications (dApps), crypto tokens/assets, smart contracts, hash functions, and more.
Lead professor for this course will be John D. Villasenor, a professor of management, electrical, and electronics engineering who will be assisted by Jason Huan and Andrew Battat. The two assistants have been part of the team responsible for conducting the seminars and workshops within the UCLA campuses on blockchain related concepts.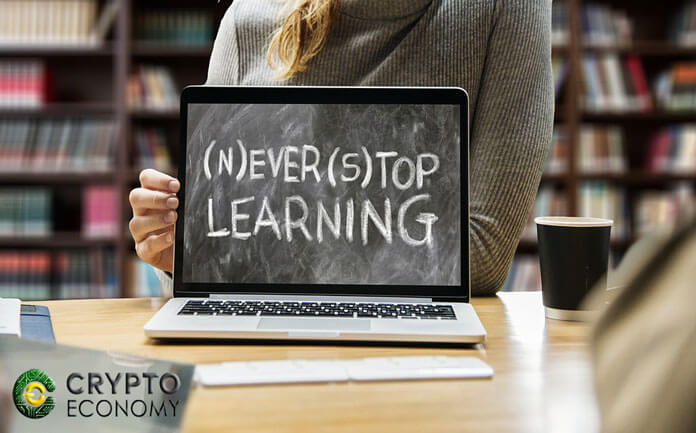 Course sponsor MouseBelt is involved in investing in blockchain related startups and projects while also supporting those projects through grants and donations. More often though MouseBelt provides these startups with the talent needed to perform certain tasks including crypto engineers and developers.
The move to donate funds to set up the blockchain engineering course is part of an initiative by the company to sponsor blockchain related courses across several universities with the aim of helping develop a skill base for the new technology. Looking forward to next year, the company is making plans to sponsor more schools to create blockchain courses.
The company's Chief Operations Officer Patrick McLain said that,
"while the market is scary right now, we believe the future is bright. No better way to invest in the future than investing in the youth. For us, this is only the beginning of building the bright future ahead through our University Program."
Earlier last month, the University of Tokyo in collaboration with big-name investors including the Ethereum Foundation and the Sumimoto Mitsui bank set up a blockchain course dubbed the Blockchain Innovation Donation Course with the aim of cultivating a student base equipped with the necessary skills to thrive in the new technology world. The course is scheduled to run from November 1st, 2018 to October 2021.