Black Rock, the largest investment management corporation in the world confirmed its further interest in cryptocurrency by forming a working group aimed at assessing its involvement in the leading cryptocurrency, Bitcoin.
The recent development attests to the corporation's ever-increasing positive interest in cryptocurrency as opposed to the negative stance it used to hold a few years ago. The working group comprises of experts from various industries, and is set to have a comprehensive look at a number of aspects. These include the possibilities associated with the company's investment in Bitcoin futures.
The Black Rock's spokesperson general remarks on the matter also revealed a rather long term consideration prior to the announcement by saying that the corporation had been "looking at blockchain for several years." This sets the recent development as more of a definitive step towards embracing blockchain technology and cryptocurrency.
Black Rock's move towards cryptocurrency is hardly a solitary development in the finance space as we've seen a good number of global giants incline their wits in favor of blockchain technology and cryptocurrency. A good example is Goldman Sachs.
Earlier this year, the CEO of Goldman Sachs, Lloyd Blankfein, made the unexpected announcement that the company had outsourced a special research team tasked with determining how the company would issue certain cryptocurrency products based on the current demand. However, a few years prior to the announcement, the press was accustomed to Lloyd Blankfein snubbing possible cryptocurrency involvement with the simple and much familiar expression that "Bitcoin is not for me."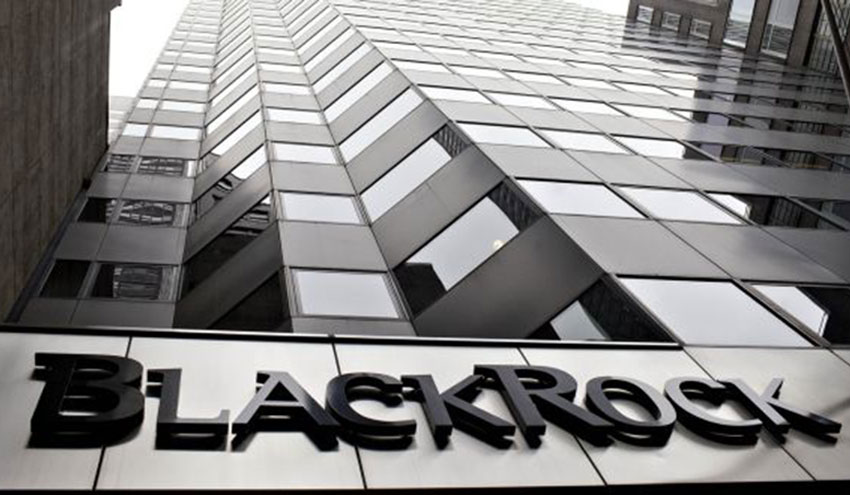 Black Rocks announcement marked a similar U-turn from a rather 'unfavorable' view of cryptocurrency often seen in the words of the corporations CEO, Larry Fink. Just before the famous all-time highs experienced last year by Bitcoin and other Cryptocurrencies, the CEO labeled Bitcoin as nothing more than "an instrument people use for money laundering."
Earlier this year, the company had brought it to the public's knowledge that particular cryptocurrency options were being closely examined and there was an expectation to consider much 'wider' use in the near future. However, no definitive step was taken until recently on the 15 July, 2018.
As an investment management corporation, Black Rock represents an all-time global giant, managing assets amounting up to 6.3 trillion US dollars as of 2017. Like most successful startup companies, Black Rock emerged from modest beginnings in 1988, functioning as a management company offering fixed income and risk management services. Beyond 1988 into the future, the company went through an unprecedented 25 year growth period to increase its client base in over 100 countries. The sheer institutional size of the company also speaks volumes as it boasts of 70 offices spread globally in 30 countries.
Meanwhile, experts and commentators continue to expect increasing involvement of large scale and global institutions as cryptocurrency continues to evolve and surprise. The last weekend saw Ran Neuer, a trading advisor at CNBC, predicting that more investments in the near future will make last year's highs appear more like a prelude to an even more impressive uptrend.
.