US-based crypto-exchange Bittrex has announced this week it added a new stablecoin to its list. Called TrueUSD (TUSD), this is a dollar-tethered coin that will broaden the exchange's stablecoins catalog.
The movement is perceived in the market as a prevention measure, considering an eventual crackdown on Tether (USDT) – the first stablecoin of Bittrex list – by US regulators. This is due to growing rumors of such thing happening because of Tether's legal status.
Bittrex shields itself by expanding its dollar-tethered cryptocoins catalog
Bittrex is a crypto-exchange headquartered in the United States, with is platform developed by cybersecurity and cryptography experts.
After several months of low activity, Bittrex resumed the inclusion of new coins and tokens at a rate of one per week, and this week's addition is something unusual for most people, giving that TrueUSD hasn't been widely available elsewhere.
In fact, Bittrex is the second exchange to list said coin after Upbit. To put in perspective, over the course of the last 24 hours, $2.3 million of TUSD has been traded on Bittrex, accounting for 56% of the dollar-pegged coin's overall volume.
On its part, TrueUSD was released in late January by TrustToken, promising to be a USD-backed stable coin people can trust, offering tokenholders a full collateral, regular auditing and legal protections for USD/TUSD trading.
TrueUSD creators believe that TUSD will succeed in delivering the stable trading tool crypto-exchanges have longed for, as well as allowing consumers and enterprises to use it as a trading method.
Tether counts with a broad presence on Bittrex
Tether is still enjoying a lot of presence on Bittrex operations. The 29 million USDT traded on the US crypto-exchange in the last 24 hours demonstrate that is way ahead of its competitor in this field.
Nonetheless, all of this could just flip in any moment, mainly if watchdogs manage to get Tether to clarify its legal issues. Certainly, this is something that may or may not happen at all, but in the meantime, Bittrex's decision could be taken as a safeguard against such possibility.
All the crypto-industry has been keeping an eye on Tether's token, for if anything happens to it, this could cause a domino effect with negative outcomes for everyone. The reason is that this stable coin has become in an essential source of liquidity for crypto-markets.
Main retractors of Tether have been warning investors that USDT poses a serious threat to the entire ecosystem, due to being the only token with a transactions volume that far exceeds its own market cap. That, if proven any illegality in its operations.
These very same critics have been stating for quite long time that the company have close links with crypto-exchange Bitfinex, which supposedly had more USDT that actual dollars in its bank account, all of this for manipulating Bitcoin's price.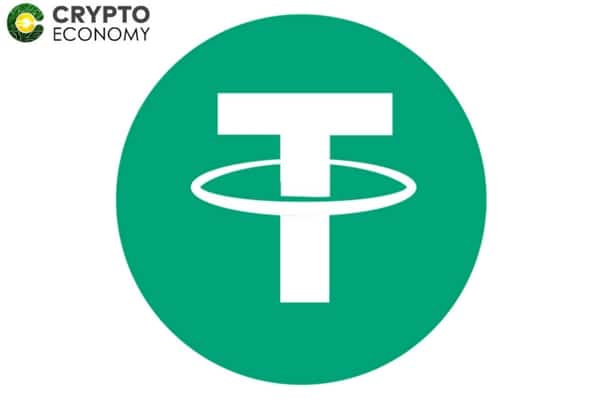 When Tether was founded in 2014, its owners probably had no idea their company would be in serious trouble, because of presumptive lack of transparency in its operations and lack of enough backup in dollars.
Expectation over this case is enormous, giving that the legal state of Tether could be reason enough for a complete shut down by the US government, probably for failing to accomplish with Anti-Money Laundering policies.
The future of stablecoins in the United States
With all the measures that are being taken to enforce existing regulations, it is likely that TrueUSD may find itself in some kind of problem due to issuing a copycat-like version of the US dollar. That remains to be seen, although, and everything will depend on whether or not watchdogs can put together a case against Tether for those reasons.
It is out of doubt that TrustToken have learned from Tether's mistakes and it's not willing to repeat them. In that regard, TrustToken has said that it may introduce a Euro-based version in the future, which would be safe from such measures.