Tether-affiliated crypto exchange Bitfinex seems to be in more trouble as a new class action lawsuit, without any notice, was filed against it on November 22 in the United States District Court for the Western District of Washington. But Bitfinex responding to this new lawsuit labelled it a mercenary and baseless class action complaint.
Crypto Economy reported on October 8, 2019, that two lawyers, Velvel Freedman and Kyle W. Roche, filed a class-action lawsuit against Bitfinex and its affiliated dollar-backed stablecoin Tether in the Southern District of New York alleging more than $1.4 trillion in damages suffered by class members. Bitfinex said that this new lawsuit also contained similar baseless allegations and it would compete the bogus research purporting to support plaintiffs whose claims were without merit.
Bitfinex, using a sharp language, said the there would be no settlements of any sort including nuisance settlements. All the allegations and the baseless claims of plaintiffs would be challenged instead.
Bitfinex said:
"To be clear, there will be no nuisance settlements or settlements of any kind reached. Instead, all claims raised across both actions will be vigorously contested and ultimately disposed of in due course. Once they are, Bitfinex and Tether will fully evaluate their legal options against those bringing and promoting the baseless claims."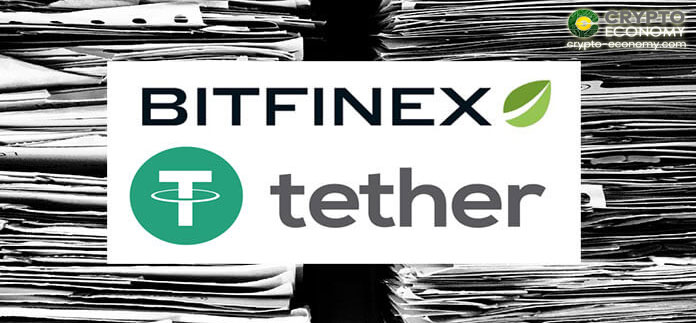 The Hong Kong-based crypto exchange, explaining its relation with Tether, said that the exchange and its affiliates have never used Tether tokens or issuances to manipulate the cryptocurrency market or token pricing. All the Tether token are issued and traded on the exchange in according with market demand, not to control the pricing of crypto assets.
Bitfinex further said that these actions by mercenary lawyers were the attacks on the growth and innovation of digital token ecosystem. The exchange, in its blog post wrote:
"Meritless lawsuits like these are a continuing affront to the efforts and dedication of Bitfinex's customers and all participants in the digital currency ecosystem. Our fight is the community's fight."
Bitfinex did not disclosed the full details of the lawsuit.
The chief technology officer, Paolo Ardoino, said they cannot wait to this on too as the exchange is already fighting a case.
Bitfinex was founded in 2012 by Giancarlo Devasini and Raphael Nicolle in 2012. It is is a digital asset trading platform offering state-of-the-art services for digital currency traders and global liquidity providers.