Bitcoin [BTC] dropped as low as $30k on the 19th of May. The dive deeper into the bearish hole brought misery to not the coins which saw blood bath, but also to the cryptocurrency exchanges which bore the impetus of massive volatility in the market.
Several cryptocurrency platforms reported experiencing outages on their websites or their apps. This coinciding with Bitcoin and several altcoins crashing to lows not seen in months before recovering back.
Among the most prominent ones, Coinbase, Binance, Gemini, and CoinMarketCap also reportedly experience outages. Cryptocurrency exchange Bitpanda stated that the outage was caused by high market volatility and extreme server load on their end and partners.
Coinbases official tweet read,
"We're seeing some issues on Coinbase and Coinbase Pro and we're aware some features may not be functioning completely normally. We're investigating what's going on right now, and as soon as we know more we'll let you know."
Binance also announced disabling the withdrawals of ETH and ERC20 temporarily due to network congestion and resumed back after two hours. But they were no deposit issues reported as such. Kraken also notified experiencing "connectivity issues" on its exchange platform.
Tough Week for Bitcoin and Alt market
It has been a dramatic week as Bitcoin and the cryptocurrency market witnessed a slew of correction in terms of its price one after the other. But the fresh decline was prompted by the news of China reiterating its 2017's stance on cryptocurrency dealings by institutions and businesses in the country.
As the bulls quickly severed ties with the market, several tokens crashed instantly, with investors rushing in to buy the dip.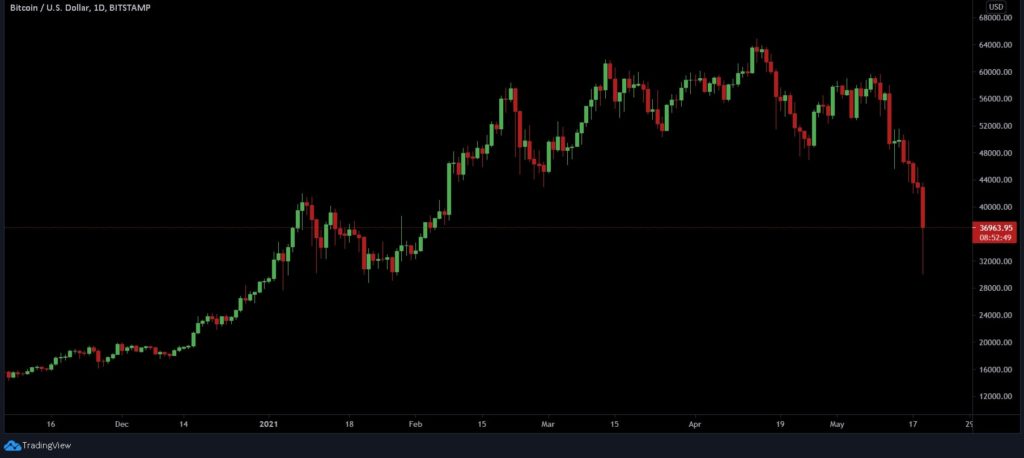 It was not just Bitcoin that saw a massive downfall. The price of Ethereum [ETH] also went down a similar path. As a result, many investors tried to withdraw their Ether or ERC-20 tokens or trade them on decentralized exchanges [DEX].
This was enough to contest the Ethereum network which, in turn, led to increased withdrawal time on crypto platforms at astonishingly high gas fees.
Meanwhile, crypto-related stocks also face the brunt. According to reports, a myriad of crypto-related stocks also suffered pain in premarket trading.
Galaxy Digital was down by 11%, Silvergate Capital was also in red with a 10% loss; Riot Blockchain was down by 12%. Bitcoin ultra bull, MicroStrategy recorded a plunge of 12%, along with Marathon Digital which was declined by 12%, as well as Coinbase, the newly listed crypto exchange on NASDAQ, which noted an 8.7% loss during the same time.
---
If you found this article interesting, here you can find more Blockchain and cryptocurrency news