China's stance on cryptocurrency has always been a critical one. In fact, it was one of the first nations in the world to outright prohibit involvement in cryptocurrencies. But the latest development is not just a big blow to the industry but is also touted as a regressive move.
China-based three regulatory watchdogs working under the country's central bank, People's Bank of China [PBOC], have jointly issued a statement, in the late hours of 18th of May, banning the member of financial and payment institutions from any kind of involvement in services that related to cryptocurrency businesses.
The three entities in question are the National Internet Finance Association of China [NIFA], the China Banking Association [CBA], and the Payment and Clearing Association of China [PCAC]. These bodies essentially emphasized that the transactions of virtual currencies are not protected by law.
The document read,
"Financial institutions, payment institutions and other member units should effectively strengthen the monitoring of virtual currency transaction funds, rely on the industry self-discipline mechanism, strengthen risk information sharing, and improve the level of industry risk joint prevention and control; if clues of violations of laws and regulations are found, they must promptly adopt restrictions, suspensions or procedures in accordance with procedures."
The latest move comes amidst immense market-wide volatility spurred by Bitcoin's downturn events and the subsequent rise in popularity of altcoins in China as well as increasing investment interest on the space.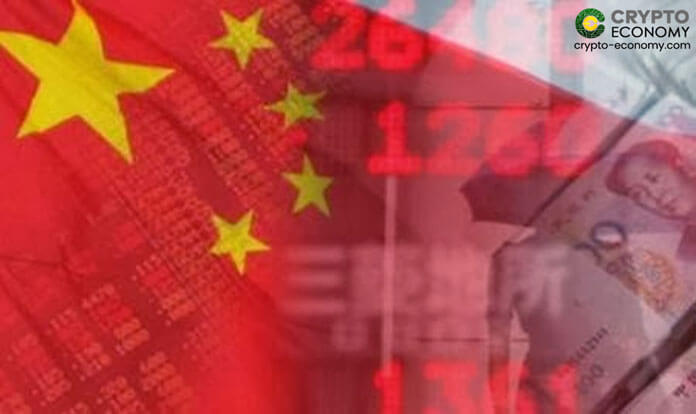 2017 Notice Haunts Crypto-ecosystem In China
Back in the day, China had banned any type of initial coin offering [ICO] activities and prohibited country-based cryptocurrency exchanges and platforms from offering centralized fiat-to-crypto order books. It has been four years since the Chinese financial institutions had halted any offerings related to banking services for cryptocurrency exchanges as their fiat on- and off-ramp channels.
Interestingly, the ban in 2017 had the same specifications where the Chinese central bank, PBoC had asked financial institutions as well as non-banking payment companies to not engage directly or indirectly offering services such as trading, settlement, or insurance for digital currency businesses or cryptocurrency-related fundraising projects.
China had previously acknowledged about researching and learning about the space that has flourished leaps and bounds since then but has also maintained that the regulatory bodies will strictly comply with the current policy before heading for a conclusion with respect to the recognition of Bitcoin's status in the financial framework of the country.
Digital Yuan Initiative
Years later, China has reiterated its infamous 'Blockchain, and not Bitcoin' stance and has been making successful strides. For example, its digital yuan currency is quite promising and has been making significant progress. It was recently reported that the much-awaited pilot of the CBDC in Suzhou City, near Shanghai in eastern China was quite a success.
More than a whopping 180K users were given 55 Yuan of free money in their respective digital wallets to spend at specific outlets in the Double Fifth shopping festival that took place in the first week of May.
---
If you found this article interesting, here you can find more Blockchain and cryptocurrency news