Craig Wright's pet project Bitcoin SV (Satoshi's Vision) has surged over the past 20+ hours following the announcement that Wright has been granted the copyright over a large portion of the earliest version of the Bitcoin core codebase and its accompanying whitepaper released back in 2008. The coin which opened Tuesday morning trading at about $63 surged in the hour following the publication of a news release by the BSV affiliated website Coingeek that mentioned Wright's intention to assign the copyright to Bitcoin Association.
The Bitcoin Association is the organization behind the Bitcoin SV cryptocurrency. The coin jumped by 120% to an intraday high of $139 according to data provided by Coinmarketcap. However, the price surged even further in some exchanges including popular Singapore-based Huobi Global which registered a high of $195 for the BSV/USDT trading pair, a massive 200+% increase. The coin retreated to $95 in the hours after that massive surge but has since clawed its way back to $117. It is now trading at $109 according to Coinmarketcap, an impressive 73% rise in the last 24 hours.
The press release reads in part that "Wright intends to assign the copyright registrations to Bitcoin Association to hold for the benefit of the Bitcoin ecosystem. Bitcoin Association is a global industry organization for Bitcoin businesses. It supports BSV and owns the Bitcoin SV client software."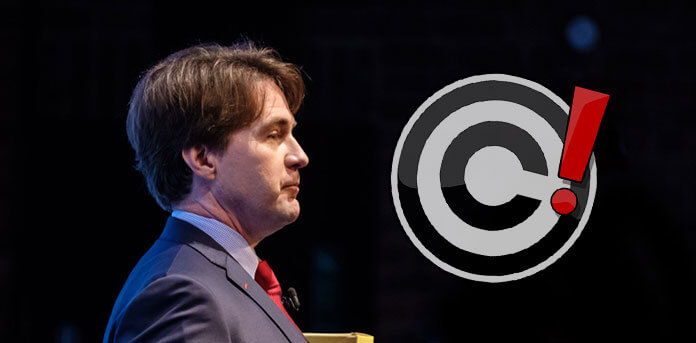 Jimmy Nguyen, the president of the Bitcoin Association released a statement that was included with the Coingeek press release in which he expressed his enthusiasm on the honor bestowed upon his organization by the supposed Satoshi Nakamoto, the creator of Bitcoin.
He said,
"We are thrilled to see Craig Wright recognized as the author of the landmark Bitcoin white paper and early code. Better than anyone else, Craig understands that Bitcoin was created [to] be a massively scaled blockchain to power the world's electronic cash for billions of people to use, and be the global data ledger for the biggest enterprise applications. We look forward to working with Craig and others to ensure his original vision is recognized as Bitcoin and is realized through BSV."
Bitcoin Satoshi Vision (often referred to as Bitcoin SV [BSV]) was born of a fork from the Bitcoin Cash blockchain which is itself a fork of the original Bitcoin core codebase. The split between the Bitcoin Cash and Bitcoin SV was so contentious that it is believed to have caused the 'Crypto Winter' which begun the same time that the blockchains split in mid-November 2018.