Bitcoin – and almost all of alternative cryptocurrencies as well – have had a crazy week, with prices peaking and dipping among the charts of exchanges around the world, recording an abrupt decrease of $ 8,100 in value in just 5 days plummeting their value and took away almost 200 billion dollars from total market capitalization.
According to data from CoinMarketCap, Bitcoin itself has had a big correction in its price this week, sharping its downfall on December, 17th, when reached the support level of $ 11,900 that represents a pullback of about $ 8,000 since hitting his most recent All-Time-High. With this, more than 130 billion dollars were shed from its market cap, which was at $ 335 bln back then, quoting at $ 218 bln.
As impressive (and alarming for some investors) as it may look, though, it is not that of a big loss, since at the time of writing this article, its quotation has recovered about $ 4,000 and its market capitalization is set at 261.8 billion dollars. Comparing it to the rest of alternative cryptocurrencies, for Bitcoin has lost just around 19 percent in the  24 hours from December, 17th to the 18th, against those that lost from 20 to even 32 percent, such as Bitcoin Cash, Ethereum, Litecoin, Ripple, and other major altcoins, which were showing outstanding performance, even when Satoshi's coin was on its way to dip town.
A healthy market correction
While most of the newer and inexperienced investors don't understand what's going on and why are losing their money right now, this was something most analyst and long-term investors were expecting to happen.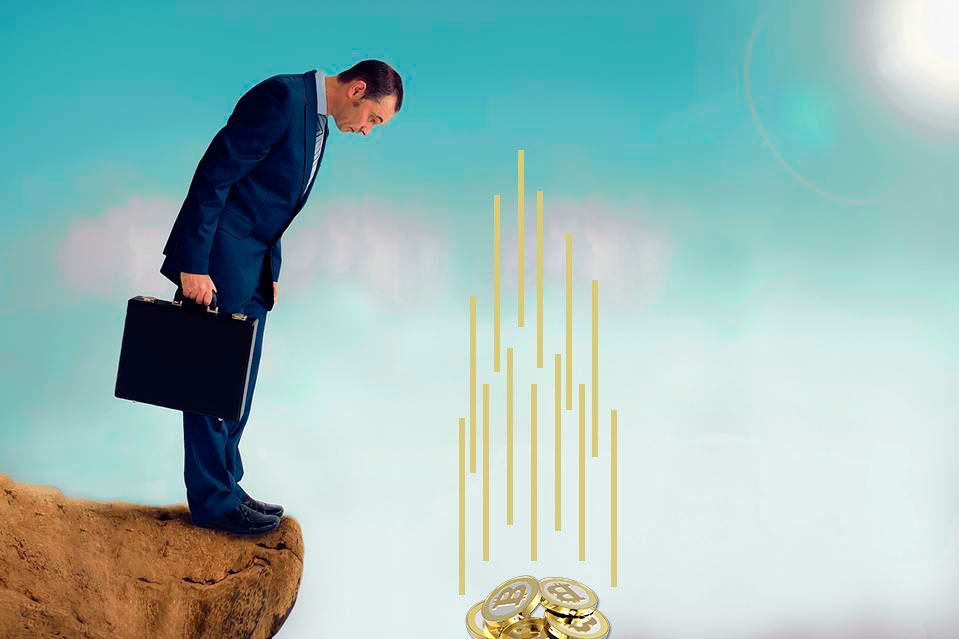 Bitcoin had a strong and almost unstoppable bull rally since hitting its $ 10,000 milestone for the first time, encountering with a minor pullback just after reaching more than $ 18,000 on December 8th that took its price back to $ 13k levels, just to start engines again and be back on its way to the sky.
Such behavior was mostly due to CME's announcement of launching a Bitcoin futures market somewhere around mid-December (later stated to be on December 18), and CBOE revealing release date of its own, set to December 10. Both news were so well receive by cryptocommunity and some bigger investors that were refraining themselves from participating in such unregulated markets, thus pumping its price almost abruptly in a short-time span.
But as the largest cryptocurrency in terms of market cap hit the $ 20K milestone, billions of dollars invested in it were shed amid profit opportunities, transactions delay complains, and other theories that clicked the drop button.
Regarding this, hedge fund billionaire Mike Novogratz stated that this isn't the end of bull market, but rather a pause, detailing that consolidation could be somewhere around $ 10K and $ 16K where we are at this moment, taking an extreme of $ 8K support, so once reached, it's more likely to resume its rally.