After Jerome Powell sparked a sell-off in risk assets, Bitcoin (BTC), lost some of its recovered grounds as the digital token declined below the psychological threshhold of $20K. Ethereum (ETH) along with major altcoins witnessed a subdued performance as majority of the crypto market traded in red.
According to CoinMarketCap, Bitcoin (BTC), declined 1.57 per cent in the last 24 hours to currently trade at $19,865. The world's largest cryptocurrency shrank over 8.50 per cent in the last 7 days as the selling pressure continues. BTC has oscillated between $20k and $22k in the recent months. Inflation worries and the recent hawkish monetary policy comments dented the sentiments for the digital asset class. However, Bitcoin's dominance rose by 0.06 per cent in the past 24 hours to 39.24 per cent.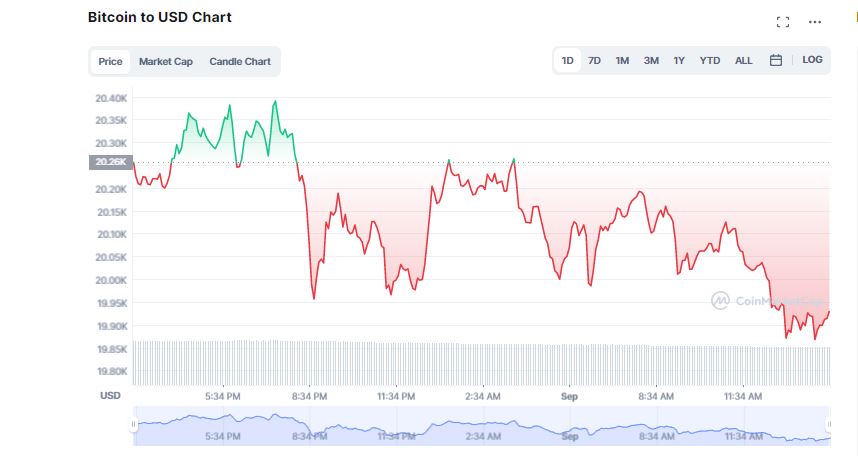 Why has Bitcoin Been Dipping?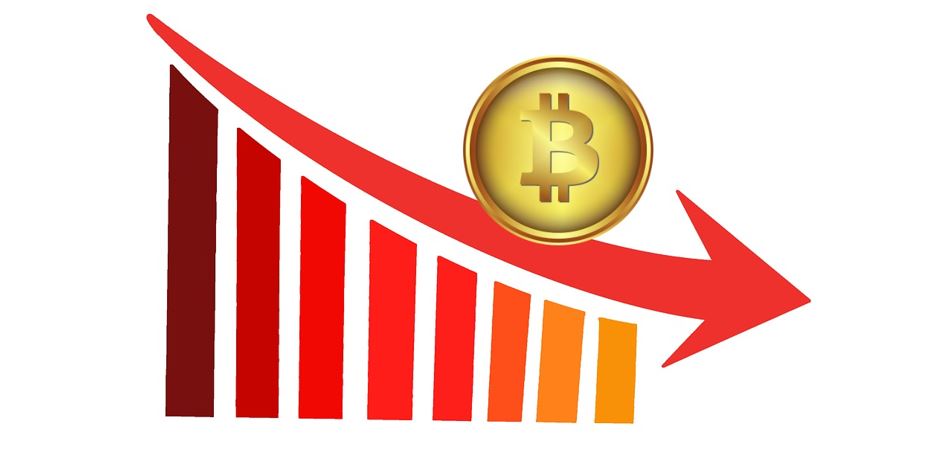 Over the past few years, Bitcoin (BTC) has become more intertwined with traditional markets and investors. When the Fed's began tightening monetory policy to tame cripping inflation, the flagship token has since collapsed with other risk assets like tech stocks. AvaTrade analyst, Naeem Aslam, believes that this mirroring with the broader market has been one of the major factors affecting Bitcoin (BTC) prices. In a statement, he noted,
"This association between the Federal Reserve's monetary policy and the price of bitcoin has become stronger in recent times, and it's a big reason why the bitcoin price crashed from its all-time high."
Ethereum May Breach $2000 Mark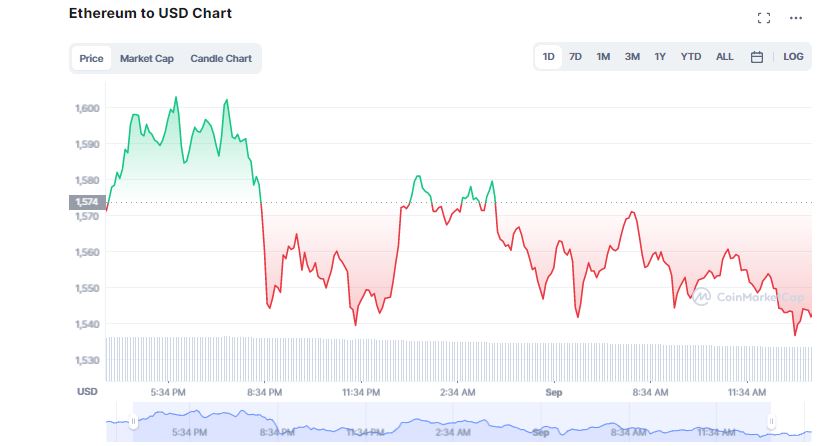 Meanwhile, Ethereum (ETH), lost more than 2.60 per cent valuation over the past 24 hours to trade at $1,541. It will be rather interesting to observe ETH prices with the much awaited Ethereum upgrade, the "Merge" scheduled to be rolled out next week. Edul Patel, CEO and Co-founder of global crypto investment platform Mudrex seemed optimistic regarding Ethereum (ETH) gaining a bullish momentum. Patel claimed,
"As Ethereum, has been seen to be trading above the 1,500 level. ETH may likely break above the $2,000 level before the Merge."

The performance of major altcoins declined as Solana (SOL) and Avalanche (AVAX) were trading with cuts around 4 per cent over the last 24 hours. Cardano decreased over 2 per cent in the last 24 hours to hover at $0.4436, at print time. The global cryptocurrency market cap was trading lower at the $970.16 billion mark, dropping more than 2.10 per cent in the last 24 hours. However, the total trading volume tanked about 12 per cent close to $65.33 billion.