The price of Bitcoin has fallen below $19,000 for the first time in two months. It is inching closer to the lowest price level of this year. After the Bellatrix upgrade of the Ethereum network, the price of Bitcoin, Ethereum, and other altcoins took a hit. The leading digital token is now considerably lower than last year's high of around $69,000.
The global crypto market cap saw a 5.81% decrease over the last day, as it is now almost $940 billion. At the time of writing, Bitcoin's value is hovering around $18,800. It is down by almost 6% in the last 24 hours. The market cap of BTC has fallen below $360 billion. Bitcoin is finding it more difficult to regain the $19K level, as the DXY Index has gone over $100. There is a high possibility that this DXY Index will continue to rise in the coming days.
Factors Leading to a Major Sell-Off in Bitcoin
There are a number of reasons for Bitcoin's underperformance lately. The asset's bearish trend is closely correlated with the performance of the US stock market. Stocks were highly volatile over the past couple of days, and this also had a toll on the value of BTC.
On the other hand, there is constant pressure that the Federal Reserve will increase interest rates to counter four-decade high inflation. Due to these fears, investors are pulling out of riskier assets, including stocks, Bitcoin, and other cryptocurrencies. It is expected that the FED will increase interest rates by the end of September.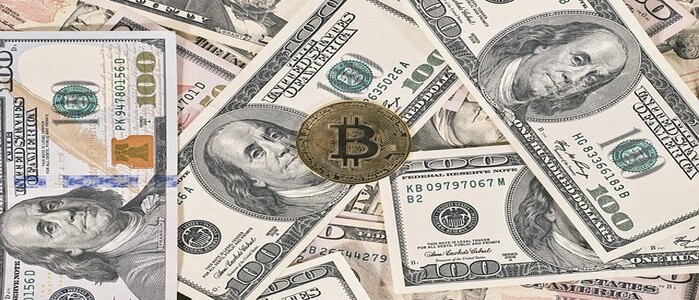 Another reason for an increased sell-off is that recent news reports suggest Russia has shut down the Nord Stream 1 pipeline. As a result, it has disconnected Europe's gas supply. The development has seriously influenced global financial markets. However, the Russian Government says that it will restore gas supplies if the sanctions were lifted. Many countries imposed different sanctions on Russia amid its invasion of Ukraine.
The underperformance and bankruptcy of several crypto firms this year have done no good for the crypto space. Many renowned names like Three Arrows Capital, Voyager, and Celsius went broke. Therefore, investors are reluctant in investing their funds in the market. Furthermore, the bearish trend of BTC has made Bitcoin mining less profitable. As a result, many miners are selling their tokens to manage their losses. However, this sell-off is only creating more problems for the crypto token.