After weeks of struggle, Bitcoin (BTC), has noted a fresh bout of spring rallying past $20K. Ethereum (ETH) along with major cryptocurrencies have recovered some lost ground over the past day. The global crypto market cap has finally breached $900 billion providing solace to distressed investors.
The global crypto market cap surged 1.14 per cent in the last 24 hours to $909.71 billion. In the same time frame, the total crypto market volume gained more than 6 per cent to $65.91 billion. Although the bears look strong than the bulls, a brief spell of exhuberance can be felt across the crypto industry.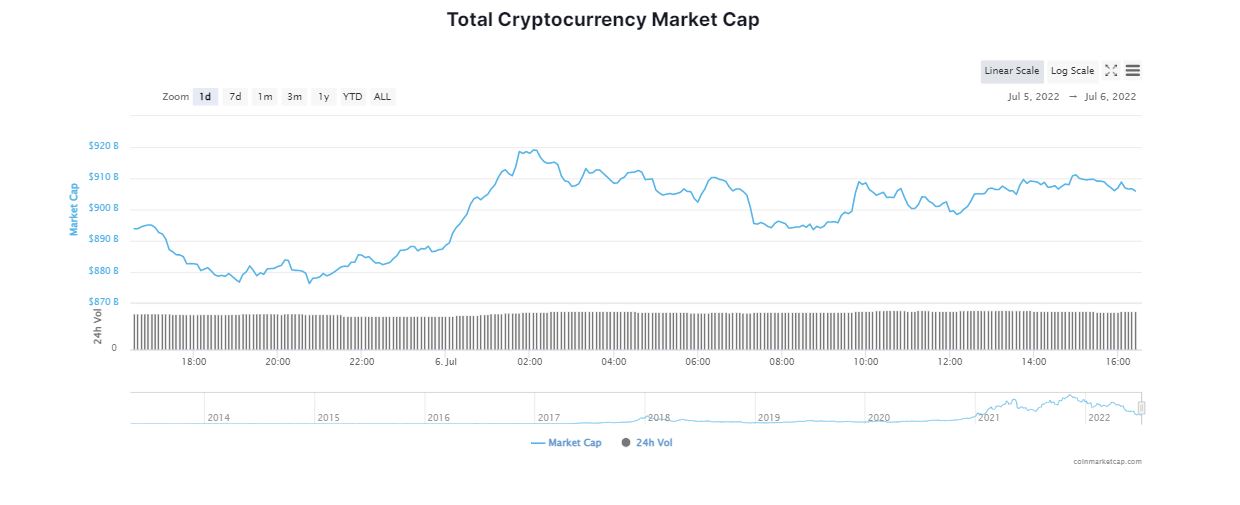 Bitcoin Will Definitely Rise in the Long Term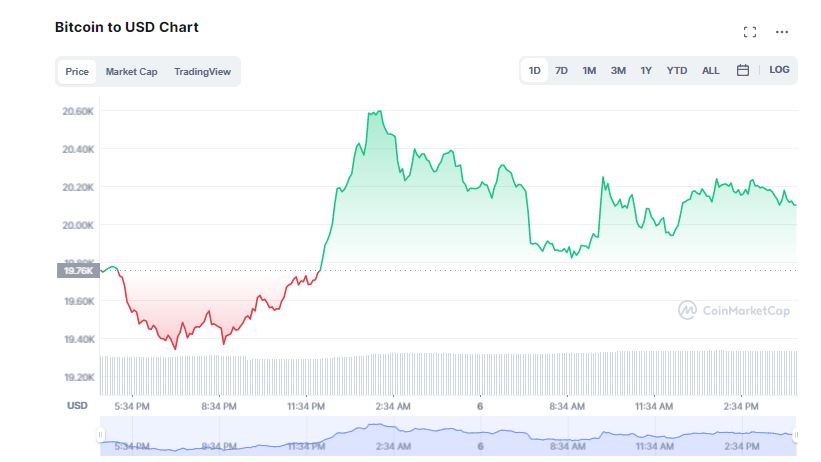 Bitcoin (BTC) climbed 1.93 per cent in the last 24 hours to trade at $20,193. According to CoinMarketCap, the bellweather token increased 0.39 per cent in the last 7 days. Bitcoin's dominance shot up more than 0.18 per cent over the past 24 hours to stand at 42.40 per cent. The world's larget cryptocurrency has notably oscillated between $18K and $22K for the past couple of weeks.
On the weekly timeframe, the BTC chart has formed a descending triangle pattern. The weekly RSI has been at its lowest phase hovering around the 25 level. The next resistance is expected at $32,300 and the next key support is expected at $14,000. Amidst the biggest market rout, Bitcoin advocates are still optimistic asserting that BTC is bound to bounce. Former stockbroker and the 'Wolf of Wallstreet', Jordan Belfort, is confident on Bitcoin's long-term prospects. He said,
"Bitcoin price will 'almost certainly' climb over the next three to five years. If you take a three or maybe five-year horizon, I would be shocked if you did not make money. Because the underlying fundamentals of Bitcoin are really strong."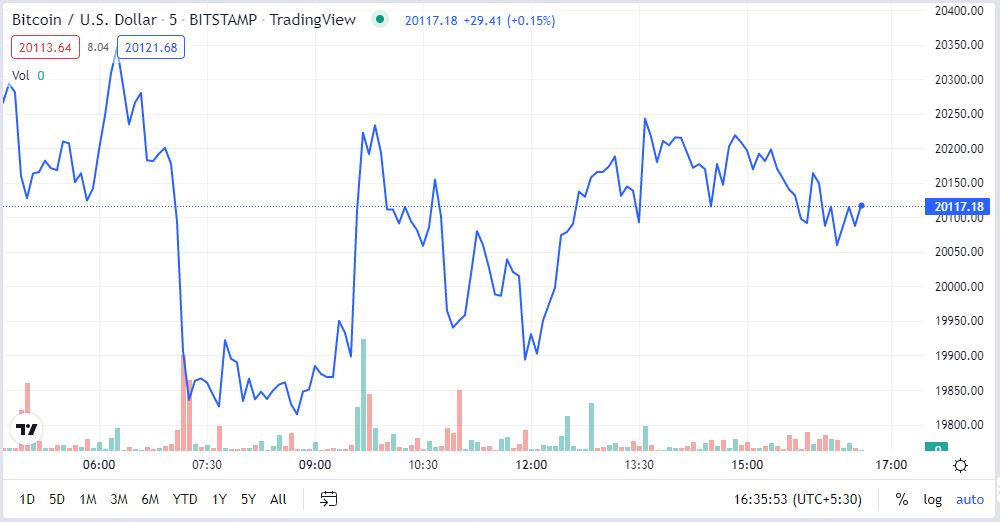 How is the Market for Other Digital Tokens?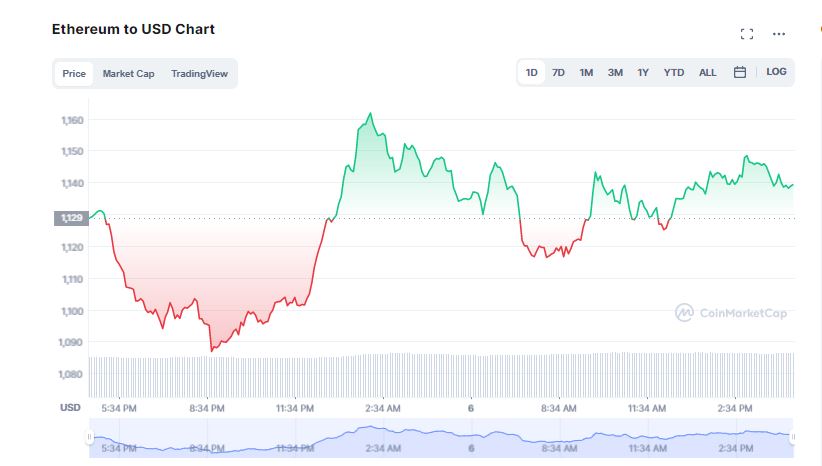 Ethereum (ETH), soared past 1.32 per cent over the last 24 hours to $1,145. The world's second largest cryptocurrency has however remained flat against Bitcoin in the last 4 weeks. As per experts, the monthly chart for ETH-BTC has formed an ascending triangle pattern, making higher lows and is currently trading at the support levels. The daily RSI is fairly at a healthy level of nearly 50.

Over the past day, top cryptocurrencies have also performed significantly better. Solana (SOL) zoomed 5.40 per cent to currently hover at $36.42. Meanwhile, XRP and Cardano (ADA) gained 0.81 and 0.82 per cent respectively. Popular memecoins, Dogecoin (DOGE) and Shiba Inu (SHIB) jumped 0.84 per cent and 1.99 per cent independently in the last 24 hours to $0.67761 and $0.0001043.