Bakkt, the New York Stock Exchange-backed digital assets platform that was scheduled to launch this month on the 24th of January may not be doing so after all but that will not stop it from developing its projects.
On the 14th January, the company's CEO Kelly Loeffler announced through a blog post that it had made its first acquisition. In the announcement, the company had purchased "certain assets" belonging to Rosenthal Collins Group (RCG), an independent futures commission merchant and whose deal will be concluded in February next month.
Earlier this year, we reported that Bakkt had concluded a funding round that saw the company raise $182.5 million that was going to be used towards developing its infrastructure.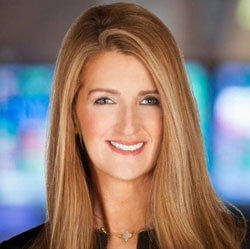 In the announcement, Loeffler stated that the certain valuable assets "related to developing our platform." She goes on to say that with the new acquisition "will enhance our risk management and treasury operations with systems and expertise." Further, some of the acquired RCG assets will "contribute to our regulatory, AML/KYC and customer service operations as we help enable digital asset acceptance by bringing more choice and control to buyers and sellers."
In order to gain regulatory approval, Bakkt will have to prove that their platform is highly secure and adheres to all specifications by the CFTC. It is the main reason why the company is making significant investments in their infrastructure to ensure that theirs and their customer assets will be safe. Loeffler stated that Bakkt's mission "requires significant investment in technology to establish an innovative platform, as well as financial market expertise to deliver the most trusted FinTech ecosystem for digital assets."
As previously scheduled, Bakkt futures were to be launched this month but due to the ongoing government shutdown in the United States, the approval will be on hold for a while longer. This, however, does not mean that the company should sit around and wait for approval. It is busy establishing the rest of the business and gaining traction from customers who will use the platform once the futures launch.
"This acquisition underlines the fact we're not standing still as we await regulatory approval by the CFTC for the launch of regulated trading in our crypto markets," Loeffler added.
According to the CFTC timeline, once the regulators get back to the office, they will be opening a 30-day comment period in which they will be inviting interested members of the public to weigh in on the proposal. After this comment period concludes, they should be able to sit and vote on the proposal. This is yet to happen. Loeffler did not include a revised timeline for the launch of the Bakkt futures.