Bitcoin has continued to rally on Tuesday, gaining 20 percent in just one week. The coin is currently selling at $8,200 which is much lower than its all-time-high. However, some analysts are confident that the rally will continue.
One of the bulls of the upward trend is Brian Kelly, a crypto trader who said that the coin will continue its appreciation despite the year having seen a lull that in which Bitcoin traded at less than $6000 just 7 months after hitting an all-time-high of nearly $20,000.
Kelly said that the coin experienced a lot of sell-offs resulting in the price slump it experienced since January. Prominent among these is the Mt Gox selloff in which the trustee of the hacked exchange 'dumped' thousands of bitcoins on the market, adding to supply pool of a coin market hemmed in by regulatory pressure.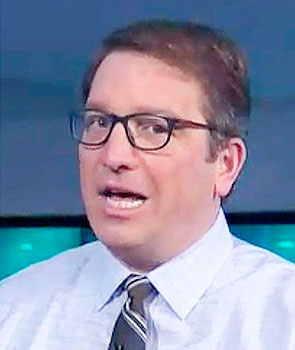 Kelly thinks the selloff period is over and projects that Bitcoin will exhibit its reflexive attribute by attracting more investors with the current price spike. Although Kelly said that chances  SEC would approve bitcoin ETF is slim, he agreed that the prospect is contributory to the recent positive outlook of the coin market. "The attention the SEC proposal has generated is no doubt a factor in surging prices."
"I can tell you from the calls that I'm getting, people that looked at [bitcoin] in December and didn't like the price are coming back now and saying, 'Alright, this thing is not going away. We need to understand what it is. Where does this asset class fit in to our portfolio?" Kelly said.
The internet is evolving, according to Kelly "We're moving from a database to a databank,"
"What does that mean? The data in the internet is valuable." He said that the only way to send value across the internet is through cryptocurrencies.
"And that is exactly why institutions are starting to get into this. They're seeing how this fits into a portfolio of web 3.0 stocks."
As the price of Bitcoin appreciates, its dominance has become more apparent with the coin now controlling 47 percent of the coin market value, an increase that has brought its dominance to value last seen in December.
Meanwhile, unconfirmed report from ICO Journal says that the SEC will likely approve the bitcoin ETF. The announcement of the decision is expected by next month.
The release said:
"I would call [the likelihood of approval] 90% at this point. The crypto markets have moderated and regulators have watched the lack of drama surrounding bitcoin futures across several global exchanges," one of the ICO Journal's unnamed sources, from the CFTC, reportedly said. "The price moderation and adoption of a peer product is what the conversations have centered around. In January we were justifiably concerned about a bubble and the harm a quickly approved product could attract speculators and create losses that led to significant lawsuits. Now, those factors seem to be mitigated significantly."