Craig Wright, the self-proclaimed Bitcoin creator, has failed to finance his court settlement in the case for Kleiman vs Wright that was ruled on in September this year.
Wright reportedly reneged on his commitment to pay half of his proceeds from his association with deceased business partner David Kleiman in the case that was brought before the court by David's brother Ira Kleiman in 2018.
In Ira's statements, Wright attempted to defraud David's estate of his fair share of Bitcoin they mined together before David's death in 2014 amounting to 1.1 million bitcoins. According to the Florida Magistrate Judge Bruce E. Reinhart, Wright was liable to compensate the Kleiman estate after being found guilty of giving a perjurious testimony in court.
According to the September ruling by Judge Reinhart, Wright was ordered to give up half of the bitcoin he mined before David's death in 2014 as well as to attribute half of his intellectual claim to the authorship of the original Bitcoin Core code as well as the whitepaper. After this ruling, both parties agreed to settle outside court as reported by the Kleiman representatives.
"These discussions began at Craig's request and due to the fact that Craig represented he had the means to finance a settlement," Velvel Freedman, one of the Kleiman legal council said in a statement.
However, Wright reneged on his commitment without notice.
"On October 30, without any advance notice, Plaintiffs were informed Craig could no longer finance the settlement and was 'breaking' the non-binding settlement agreement," a new court filing on November 1st reads.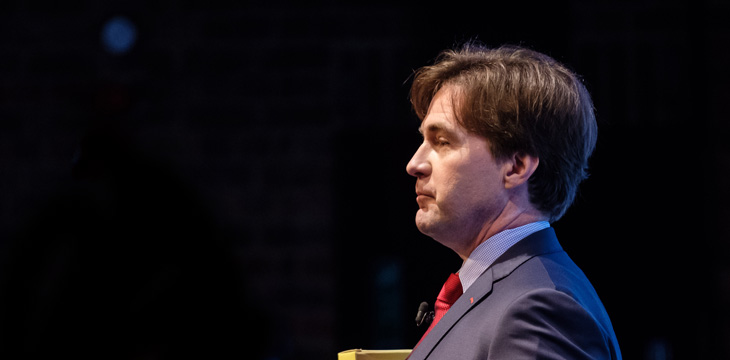 In pursuant to this development, Kleiman is again taking the matter back to court and this time, the Kleiman's are filing for an emergency deposition to call on a witness from Australia – James Wilson, who served as the chief financial officer to Wright's companies between 20313 and 2014, a time "during which Dave was alive and Craig alleges he sold Dave interest in his companies in exchange for a fortune of Bitcoin."
According to the defense counsel, the deposition is too rushed and against the rules. In their initial comment, the Wright council has stated that,
"Under the Local Rules of this District, parties must have 7-days' notice for a deposition in Florida, but 14-days' notice for an out of state deposition."
On Thursday October 31st, Wilson stated that he will be available for testimony on November 8th but the Wright council claim that the date is too close to preparation. For this reason, the Plaintiff requested that the defendant and Wilson be afforded the opportunity to attend the hearing through video conferencing.
In the court documents filed on Friday, the Plaintiff requested "respectfully" that "that the Court allow them to depose Mr. Wilson on November 8, 2019 in Washington D.C. on condition they provide Defense counsel with the ability to attend the deposition via video link."
The court is yet to give its comment on this request. The trial date has however been scheduled for March 20th, 2020.