Bitcoin (BTC) traded above $18K as the world's largest cryptocurrency advanced for nine straight days, the longest such streak since 2020. Ethereum (ETH), along with the majority of digital assets, gained significantly in the last 24 hours.
The crypto market has been sparkling since the onset of 2023. Following an incessant barrage of woes, the digital assets industry sure seems to be recuperating. Crypto heavyweights such as Bitcoin (BTC) and Ethereum (ETH) have performed well after suffering a brutal downturn. In 2022, the bears were particularly harsh on altcoins including Solana (SOL) and Cardano (ADA) dragging the tokens to unexpected lows.
However, both the coins have experienced a dramatic spike, gaining double digit in just over a week. Not just cryptocurrencies, but crypto sub ecosystems such as non-fungible tokens (NFT) space has pulled off an impressive performance. The first week of the new year saw nearly 26.01% increase in terms of NFT sales compared to the last week of 2022.
Experts believe there will be a sharp rise in decentralized finance (DeFI) activity this year, and increased interest in non-custodial dApps as new crypto regulations will seem to provide more clarity and increase adoption.
Bitcoin Enjoys Spring after Brutal Drawdown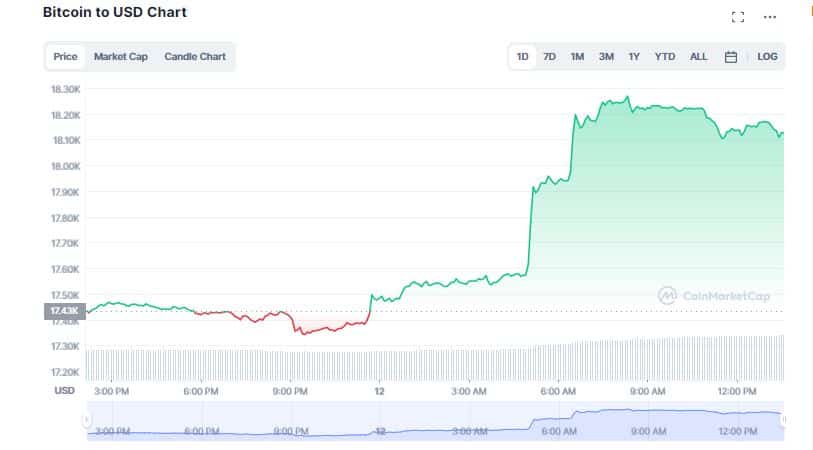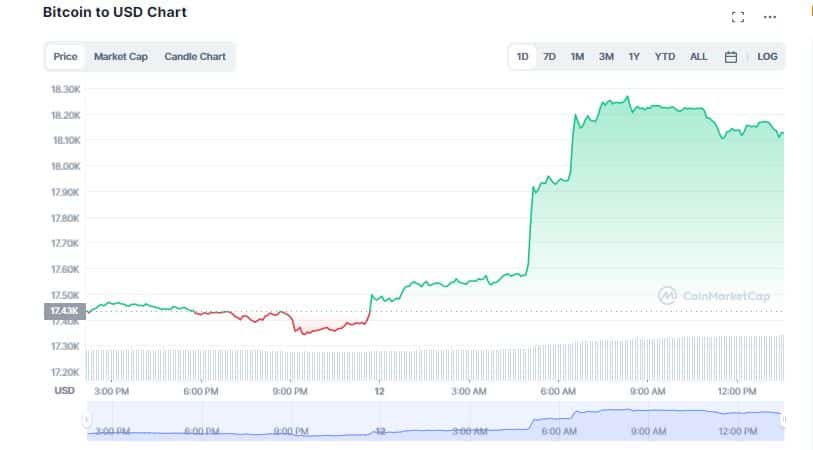 According to CoinMarketCap, Bitcoin (BTC) is up 3.99% in the last 24 hours to trade at $18,132. The flagship token has gained nearly 8% over the past seven days. BTC has noted a steady growth as the cryptocurrency was trading at around $16,500 on January 1st, but by the end of the first week, it had increased to nearly $17,000. The bellweather token has finally breached $18K mark after advancing for nine straight days. Bitcoin's dominance increased 0.28% over the day to 39.46%. In a statement, Shivam Thakral, CEO at BuyUcoin said,
"Bitcoin is showing early signs of another bull run as it broke the $18,000 resistance today."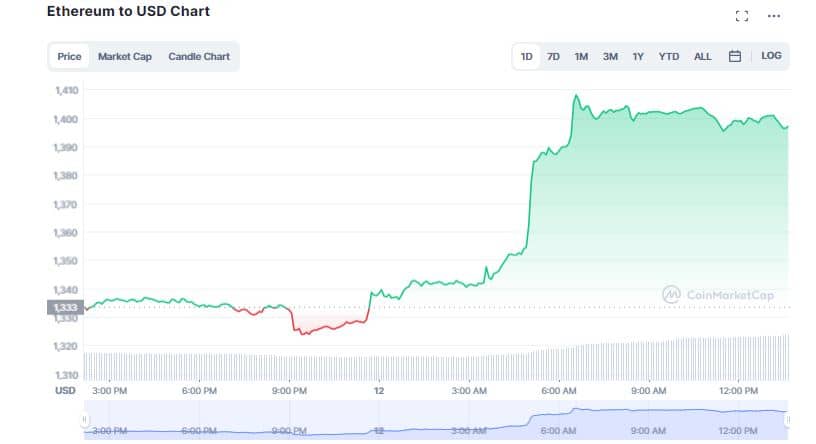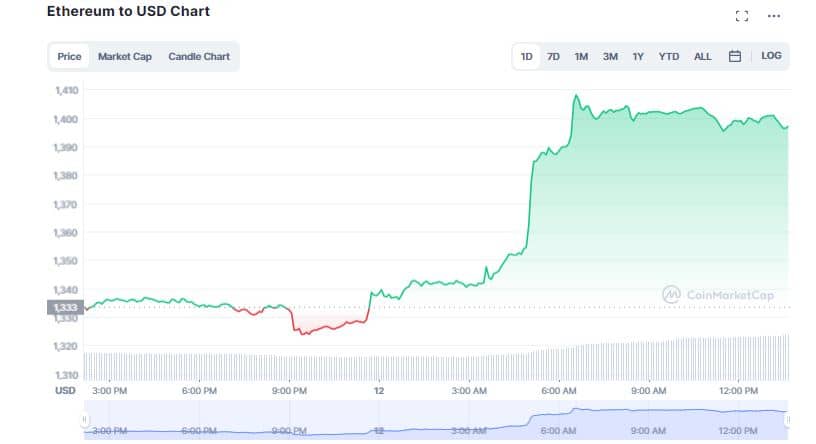 Ethereum (ETH) jumped 4.73% in the past 24 hours to currently hover at $1,398. Ether prices have exploded over the last one week, climbing more than 11%. Various factors have helped ETH in soldifying its recent rally. The upcoming "Shanghai Upgrade" is likely to relieve pressure on the asset catapulting to greener shores.
The Shanghai fork will allow stakers and validators to withdraw ETH from Beacon chain, bringing more Ether in circulation. The software upgrade will also reduce gas fees for layer-2 solutions running on top of Ethereum, making the blockchain faster and cheaper.
The Crypto Market is Moving North


Meanwhile, major digital tokens have amped up their performance substantially. XRP, Cardano (ADA) and Polygon (MATIC) traded with gains in the range 2.51% and 3.54%, in the last 24 hours. Solana (SOL) maintained a weekly gain of more than 22%, jumping 0.76% over the past day. In the same time span, Litcoin (LTC) and Polkadot (DOT) recorded a spike of 0.90% and 4.79%, respectively. Memecoins such as Dogecoin (DOGE) and Shiba Inu (SHIB) prices also witnessed an upswing of nearly 3%.
Furthermore, top metaverse tokens remained profitable in the lkast 24 hours with gains recorded in the value of Decentraland at 2.04% to $0.40 and Sandbox soaring 2.90% to trade at $0.51. Axie Infinity marked an uptick of more than 5% to $7.80. On the other hand, the global crypto market cap boomed 3.40% to stand at $886 billion. The total crypto market volume over the last 24 hours leaped 34.14% to $46.76 billion. Thakral further explained,
"The crypto market is witnessing a series of positive developments such as Dubai issuing federal-level regulations, FTX recovering customer funds, and improvement of macroeconomic conditions, as a result of which, the crypto market is moving north with signs of sustained momentum."