The Bitcoin (BTC) network has quickly climbed to become the second-largest NFT chain surpassing Solana (SOL), following the launch of Bitcoin Ordinals.
BTC never ceases to surprise the crypto community. Apart from remaining the world's largest cryptocurrency for years, the BTC network has added another feather to its cap. The OG crypto network has just emerged as the whizzkid in the non-fungible token (NFT) space.
Data from CryptoSlam revealed the monthly trading volume of nonfungible tokens (NFTs) and memecoins on the Bitcoin blockchain surpassed Solana's volume, in May. While Ethereum (ETH) still holds the top position with $395.95 million in sales, with this, the flagship token has witnessed an astounding $167.47 million worth of NFT sales on secondary markets over the past 30 days.
The Rising Star In The NFT Space
According to the data, Bitcoin gained a significant lead over popular blockchains like Solana (SOL) and Mythos Chain, during the same period, with $55.8 million and $35.4 million in sales, respectively. The dramatic surge indicates a growing demand and interest in Bitcoin-themed NFTs within the NFT market. It is likely the intense rise of the Ordinals Protocol is the main reason behind Bitcoin's swift rise in the NFT space. 
BTC Ordinals volume alone is higher than eBay at IPO

Let that sink in pic.twitter.com/4XPrOJ0ukS

— SheetFu (@ChartFuMonkey) May 23, 2023
As per a Dune dashboard by BRC-20 token standard creator Domo, BRC-20 token transactions accounted for the majority of ordinals activity on the Bitcoin (BTC) network. For the uninitiated, BRC-20 is an experimental token standard that enables the minting and transferring of fungible tokens via the Ordinals protocol on the Bitcoin blockchain.
The token is modeled after Ethereum's ERC-20 token standard and has been touted as a game-changer when it comes to creating standardized token protocols. It seems with BRC-20 tokens frontrunning the Ordinals ecosystem, Inscriptions nearing the nine million mark, and the number of Bitcoin NFTs continuing to spike month after month, the Bitcoin network may soon surpass the Ethereum network.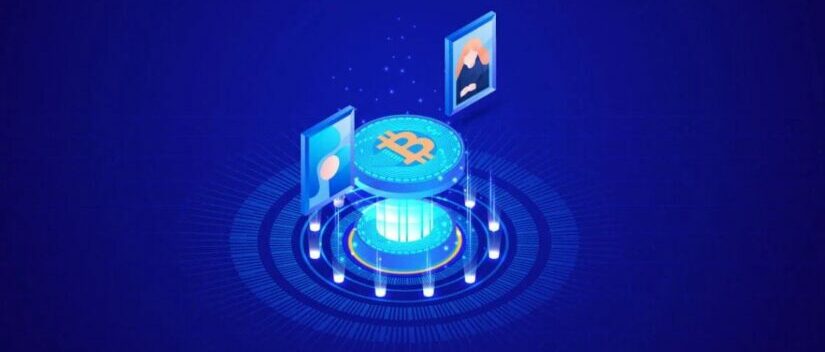 The Hype Around BRC-20 and Bitcoin
Traders seeking to capitalize on the recent surge in popularity are the main contributors to the trading volumes of BRC-20 tokens. According to the official website, during the first half of May 2023, the total market capitalization of BRC-20 memecoins surpassed a staggering $1 billion, driven by increasing hype and interest.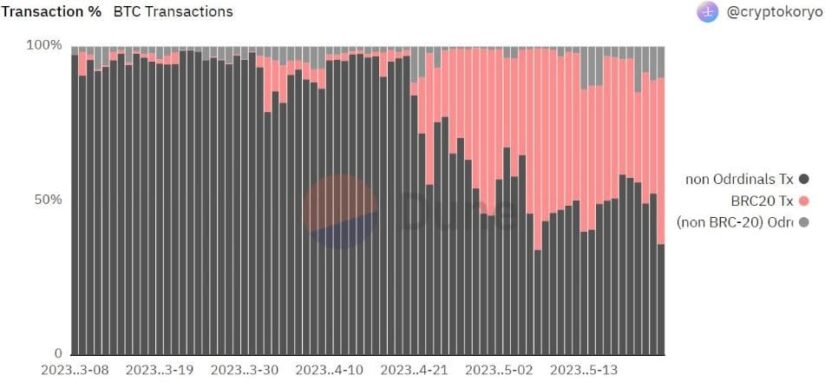 Currently, the market capitalization of BRC-20 tokens is slightly over $447 million. Over 8,500 unique tokens have been already created using the BRC-20 standard, including ORDI, PEPE, and MEME. Similarly, besides BRC-20 tokens, the market is witnessing a shift from BRC-20 tokens to media-based ordinals such as BTC NFTs. For instance, Bitcoin Frogs, an NFT fashioned after frogs minted on the Bitcoin blockchain, became the most-traded collection in 24 hours, surpassing even prominent collections, recently.