The online services offered by St. Francis Xavier University remained isolated for most of last week due to a cyberattack to extract Bitcoin confirmed in the university's computer resources.
The university, based in Nova Scotia Canada, is the latest high profile institution that has fallen victim to a wave of cyber-attacks that are seeking to exploit (sometimes) idle computing resources in mining cryptocurrency. This kind of attack is called 'Cryptohacking.' Once the attack was discovered, the University administration resolved to shut down the university's entire network until the situation is put under control.
In an official statement, the university stated that:
"On Thursday [1st], ITS, in consultation with security specialists, purposefully disabled all network systems in response to what we learned to be to be an automated attack on our systems known as 'cryptocoin mining.' The malicious software attempted to utilize St. FX's collective computing power in order to create or discover bitcoin for monetary gain."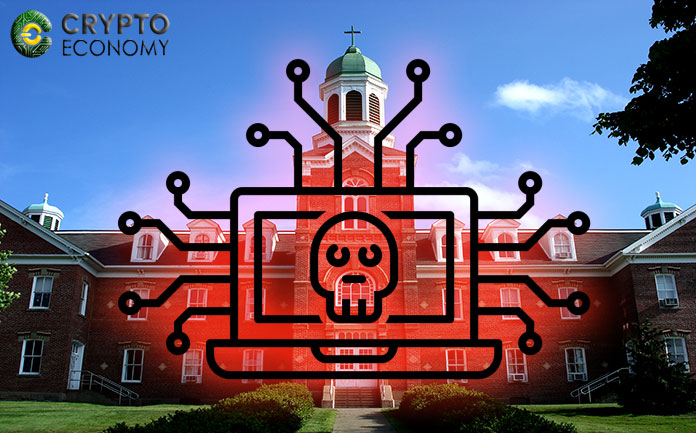 The attack led to the temporary shutdown of the university's online course system, cloud storage, email services, debit transactions, and Wi-Fi.
Recent studies have revealed that cryptohacking is on the rise. In fact, McAfee Labs warned in September that cryptohacking detections increased a massive 86% in the first half of 2018 as compared to the last half of 2017.
As many as 30% of businesses in the UK reported having come under cryptohacking attacks in July 2018 alone. Last month, it was discovered that hackers were distributing fake Adobe Flash Player updates carrying Trojan horses that will allow the installation of cryptocurrency mining software. Several governments and other large institutions have also reported similar attacks in the recent past.
Cryptojacking is effective because most hackers run their software in the background of these crypto jacked systems and avoid detection. However, mining Bitcoin involves the commitment of all computing resources which makes it hard to hide bitcoin mining software in the background as other software programs are being executed. This could be the reason the IT department at St. FX was able to detect the malware as early as possible.
The university is now asking both the students and the staff to reset their passwords to ensure that if the hackers gained access to account information, they do not have continued access.