Highly anticipated Bitcoin Futures products from NYSE parent company Intercontinental Exchange's (ICE) subsidiary Bakkt launched on Monday, September 23rd to lackluster reception. The company launched two futures contracts products as anticipated – monthly and daily products.
24 hours later and the daily futures product has only traded 1 contract at the price of $9,795 with the trade coming in more than 12 hours following the launch. The monthly futures contract product though had a much better reception, speaking relatively seeing about 73 trades as of press time with a notional value of a little over $700K. The trade price for the latest contract was $9787.5 coming in close to 24 hours since the launch.
In comparison, Bakkt's rival Chicago Mercantile Exchange (CME) saw more than $460 million worth of trades in its first week of launch back in December 2017, so the chips are still in the air on how Bakkt's first week will shape up to be. However, it would be rather unfair to compare the two considering the launch periods.
CME launched its cash-settled Bitcoin futures product together with Cboe (whose product is now defunct) at the time when Bitcoin had shot up to all-time highs and the Bitcoin euphoria was at its peak. Bakkt's launch, on the other hand, has been delayed multiple times for regulatory reasons, each time knocking off some of the investors' optimism in the product. Not only that but Bitcoin and the general cryptocurrency market has undergone one of the most brutal market corrections in the past year and so many people were "burnt" in the process. There goes the positivity in the market.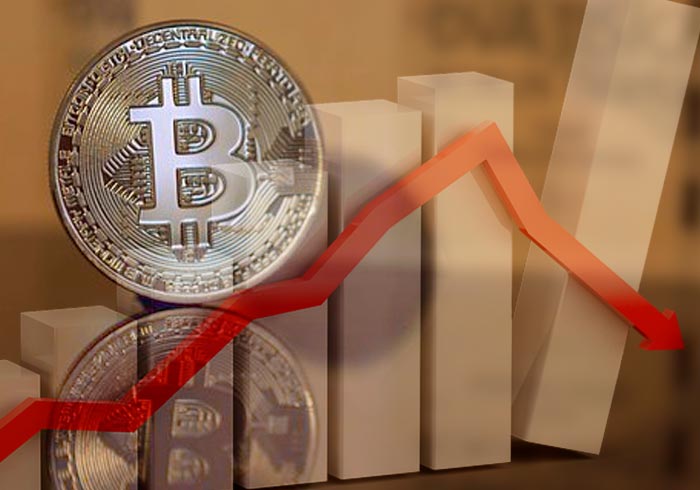 However, it's not all doom and gloom for the Bakkt launch as most market analysts believe that the future looks bright. Su Zhu, CEO, and CIO of Singapore-based hedge fund Three Arrows Capital speculated on Twitter early Monday morning saying that,
"Bakkt will be likely first a trickle and then a flood. The reality is that most regulated futures contracts get low adoption on day1 simply [because] not all futures brokers are ready to clear it, many [people] want to wait and see, the tickers are not even populated on risk systems, etc."
"Bakkt isn't showing a whole lot of bitcoin volume on its first day of trading, no fireworks as many expected," said market analyst Joseph Young on Monday morning, just a few hours after the launch. "But, Bakkt actually launching before the year's end sets a good precedent entering 2020. As brokers get ready, it will likely see more volume," he added.
Bakkt's product is physically-settled which means, unlike CME and Cboe's seminal products, contracts are actually settled in the underlying Bitcoin asset. Bakkt first announced the product in August 2017 launching it now more than a year later. Speaking in an interview  Bakkt's COO Adam White said that the product is mainly geared towards institutional investors but retail investors will also be able to trade the contracts through brokers.
"Bakkt is really designed for the institutional trader. So this is a futures contract. That said, we expect this futures contract to trade through retail brokerages as well, so retail customers can trade this contract," he told.