Bitcoin fell below $37,000 today as tensions between Russia and Ukraine grew. The world's most valuable cryptocurrency fell 6.43 percent to $36,693.28. Bitcoin is down approximately 19% year-to-date in 2022, but it was still over 46% away from its record high of near $69,000 in November 2021.
Ether, the second-largest cryptocurrency by market capitalization, plummeted 7% to $2,533.46. Dogecoin fell over 7% to $0.12, while Shiba Inu fell over 8% to $0.000024. Other coins, including Solana, XRP, Terra, Avalanche, Stellar, Cardano, Polygon, and Polkadot, all saw price drops of 5-12%.
The worldwide cryptocurrency market capitalization stayed below $2 trillion Wednesday, according to CoinMarketCap.com, falling over 3% to $1.77 trillion.
Cryptocurrency prices have fallen since early November. A more aggressive Fed, forecast to hike rates seven times this year to combat rising inflation, has caused recent market turbulence.
Why Is the Market Declining?
Many reasons contribute to the volatile cryptocurrency price. For example, old wallets suddenly withdraw Bitcoin. Investors are unsure if this means huge Bitcoin sales from these wallets in the near future. Conversely, the Federal Reserve will raise interest rates. Eventually, numerous governments tightened or enforced harsh crypto trading restrictions—some countries, like India, tax bitcoin profits.
The world of cryptocurrencies, including the well-known Bitcoin, has recently been unsettled as the US government considers ways to address economic, regulatory, and national security concerns.
Not knowing what could be implemented, some traders sold their Bitcoin, causing the price to collapse from over $68,000 to just over $37,000.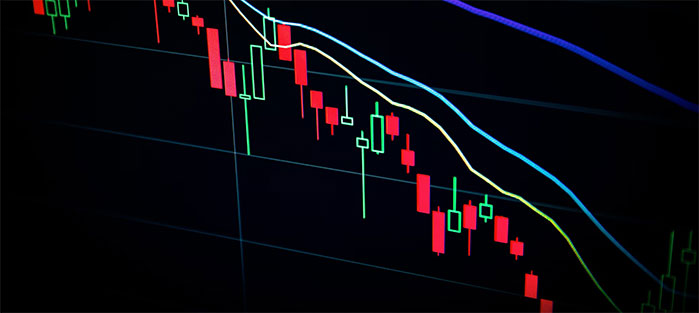 The US Federal Reserve's Jerome Powell announced last December that the Federal Open Market Committee would double the monthly rate at which it lowers asset purchases.
The Federal Reserve's initiatives to contain inflation have harmed Bitcoin, as the value of apparently riskier assets like Bitcoin has fallen due to the fiscally conservative policies.
Aside from that, as Bitcoin becomes more widely accepted and seen as a more reliable choice, its value will fall. Currently, the price fluctuates like stocks. Investors in Bitcoin should not panic over recent market fluctuations, but it is important to understand why.
Aside from speculations and government policy changes, the price of Bitcoin and other digital assets will begin to resemble traditional asset pricing. Investors concerned about the cryptocurrency's price can profit from keeping an eye on both Bitcoin and the broader financial sector.
Anyhow, the current stats of all financial markets isn't stable. Investors should wait for some time before deciding to sell or even buy more.