Bitcoin (BTC) is aiming to breach the $20k mark yet again as the cryptocurrency market witnesses a fresh bout of spring. Ethereum (ETH) along with major altcoins trade in green.
The world's largest cryptocurrency gained more than 1 per cent over the last 24 hours to hover at $19,956, at print time. Bitcoin (BTC) has been trading sideways between $19,500 and $20,500 for the past few days. The flagship token has been trading nearly 71 per cent lower from its all-time high. BTC declined 2.42 per cent in the past one week after Jerome Powell sparked a sell off noting a continuation in Fed rate hike.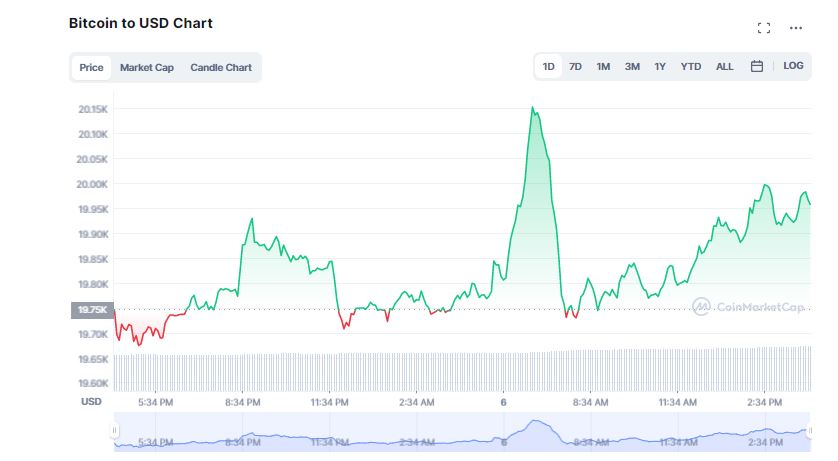 Will Bitcoin Bounce Back Soon?

According to CoinMarketCap, Bitcoin's dominance in the crypto market has taken a hit falling 0.53 per cent over the past day to 38.29 per cent. Experts believe that Bitcoin (BTC) is continuing to show resilience at $20,000 but it is being put to test as risk aversion sweeps through the market. Edul Patel, CEO of crypto platform Mudrex, explained,
"If buyers can make a move above the $20,000 level, we might see BTC bouncing back soon. However, if the selling pressure increases, we could see BTC reach to $18,900 level too."
Market analysts from crypto exchange, Bitfinex, suggested that Bitcoin (BTC) is currently experiencing growth in the number of addresses holding the cryptocurrency. They claimed the number of addresses holding between 1-10 BTCs are about 750,000 and rising aggressively. In a statement, the analysts clarified,
"This persistent accumulation of bitcoin throughout bear markets demonstrates the numerous holders' strong commitment to and long-term belief in cryptocurrency."
Altcoins Demonstrate a Substantial Performance
Meanwhile, Ethereum (ETH) climbed more than 6 per cent over the past 24 hours to $1,663. Ether gained nearly 5 per cent in the last 7 days as the highly anticipated Ethereum upgrade, Merge inches closer. In the wake of the Merge, Ethereum Classic (ETC), skyrocketed 25 per cent over the last 24 hours to currently trade at $40.04.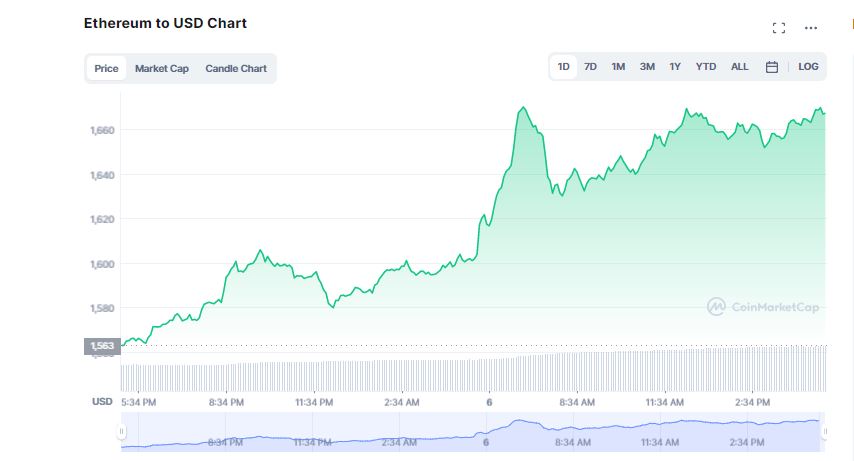 On the other hand, major altcoins were trading with significant gains over the last 24 hours. In the same time range, Solana (SOL) rose almost 6 per cent to stand at $33.13. Cardano (ADA), Polkadot (DOT) and XRP surged 3.58 per cent, 2.26 per cent and 3.90 per cent, respectively. Popular memecoins, Dogecoin (DOGE) and Shiba Inu (SHIB) were trading with gains in the range between 2.87 and 2.90 per cent.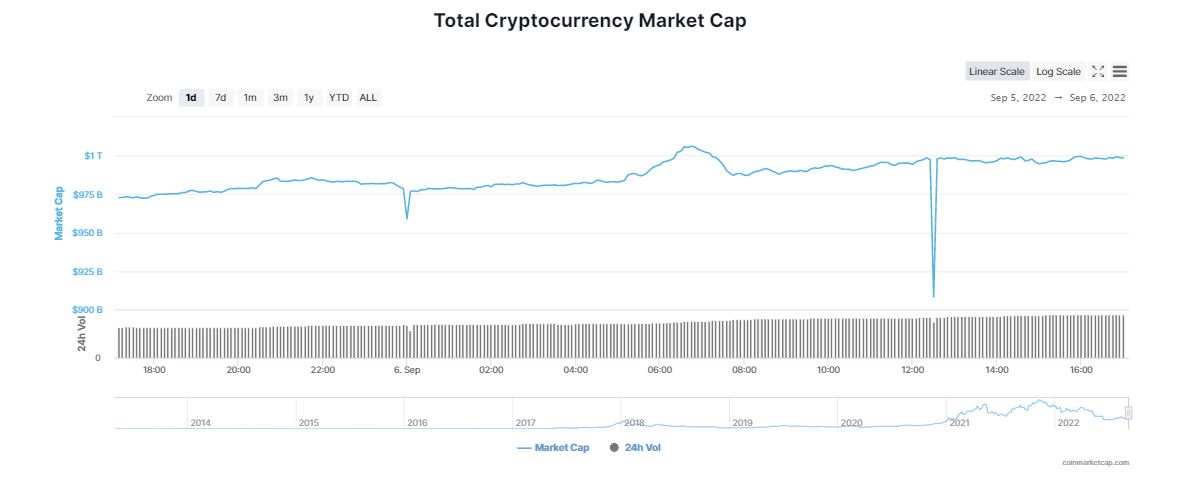 Although the global crypto market cap was below $1 trillion, it has experienced a remarkable uptick in the last 24 hours scaling 2.15 per cent to $996 billion. The total crypto market volume over the last 24 hours increased more the 42 per cent to $71.54 billion.