Binance's Trust wallet has a new addition of cryptocurrency assets and most notable is Stellar Lumens. Trust Wallet made the announcement through a blog post on its website on Thursday, March 28th.
Together with XLM, the wallet also enabled support for Thunder Token (TT), Kin (KIN), Nimiq (NIM), and Aion (AION). The news comes come shortly after Binance announced the support of Dash on the leading cryptocurrency exchange platform earlier this week. With the latest addition, the Trust Wallet now has support for 22 blockchains including Bitcoin, Litecoin, Ripple's XRP and Ethereum.
Binance acquired the Trust Wallet in June 2018 and at the time the wallet only supported Ethereum blockchain which includes the Ethereum native asset ether [ETH] and thousands of Ethereum-based tokens such as ERC-20 and ERC-721 non-fungible assets.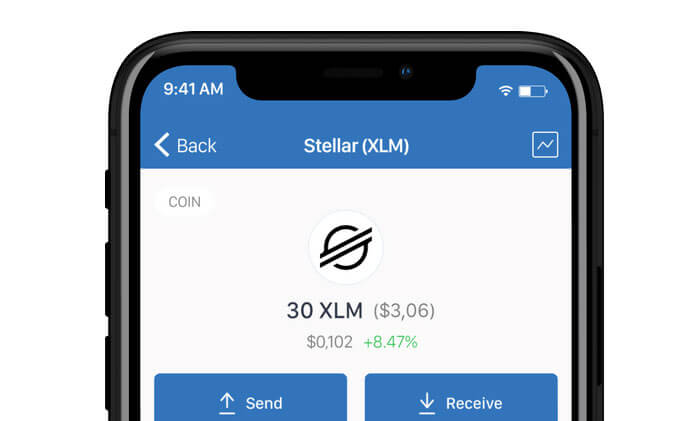 However, coming under the management of Binance, the wallet shifted from the initial focus and has been slowly adding support for more coins and tokens. To make it easier to enable support for more blockchains, the wallet chose to make available its listing library on GitHub. This move makes it easier for projects to integrate their blockchains with Trust and therefore making it even easier for users to include their favorite coins and tokens to the wallet.
Viktor Radchenko, the founder of Trust wallet said that the community pushed for the addition of Stellar's XLM. In the announcement post he stated that,
"Adding support to Stellar's XLM on Trust Wallet is a result of our community's overwhelming request and our response to it, [and] the Stellar team has made it easy for our development team to get XLM integrated to our crypto wallet app with its robust technical groundwork and tools that allowed the integration to be processed fast, reliable and easy."
The Trust team expressed particular enthusiasm about the addition of support for the Nimiq project. They said that Nimiq is the first project to be added to Trust Wallet "completely by our community."