The CEO of Binance, Changpeng Zhao tweeted that the exchange was able to freeze over 83% of stolen funds from Curve Finance.  He stated that Binance recovered around $450K from the previously stolen funds. The platform is further working alongside law enforcement agencies to return funds to the users. This is considered to be a significant recovery from the most popular exchange in the world.
Binance froze/recovered $450k of the Curve stolen funds, representing 83%+ of the hack. We are working with LE to return the funds to the users. The hacker kept on sending the funds to Binance in different ways, thinking we can't catch it. 😂#SAFU https://t.co/Ekea9moeAw

— CZ 🔶 Binance (@cz_binance) August 12, 2022
Previously, the popular decentralized crypto exchange, Curve Finance faced a fierce hacking attempt. The platform lost about $570K in ETH due to this attack. According to CZ, the hackers kept sending funds to Binance in different ways. However, the exchange was able to catch and freeze the stolen funds. The exchange kept vigilant by continuously monitoring the movement of assets.
Binance Continues to Tighten its Grip Around Hackers
Binance has repeatedly proven its point against hackers by rescuing stolen crypto funds. Previously, the exchange recovered around $5.8 million from 86 accounts. These funds were a part of the Axie Infinity exploit of over $622 million. Zhao has expressed his delight over such achievements from the exchange. It stamps the credibility and reliability of Binance in the crypto world.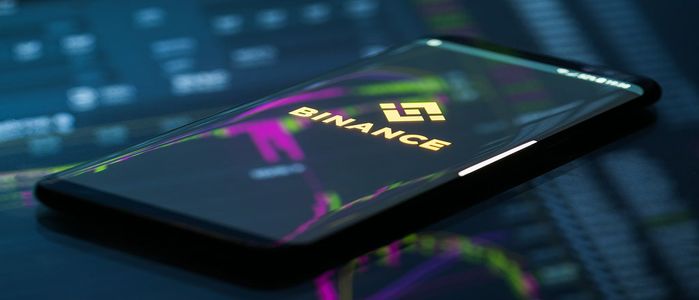 Apart from Binance, another exchange has managed to recover some stolen funds from Curve Finance. An exchange named FixedFloat recovered almost 112 ETH. It accumulates to over $210K, as per the market prices of ETH. This indicates that most of the stolen funds of Curve Finance have now been recovered. It will breathe a new life into the exchange, as the users will be reimbursed.
Curve Finance suffered a DNS attack on August 9. This attack is also known as cache poisoning. Through this attack, hackers reconfigured the server and copy the real webpage. Therefore, users are tricked into providing their confidential information. Hackers used this data to drain assets from the users of the exchange.
However, Curve Finance responded swiftly to the attack and recovered its website for users by August 10. The loss would have been much greater if the response of Curve Finance was slowed or delayed. After this attack, Curve Finance revealed its plans of moving to ENS instead of the DNS.
ENS also known as the Ethereum Name Service offers more security against frontend attacks that exploited Curve Finance. Also, ENS is closely linked with the web3 and its name source is backed by two Ethereum smart contracts. It will enhance the security of the network.