Leading cryptocurrency exchange Binance has released a list of 30 cryptocurrency assets whose support it's considering for its upcoming US market subsidiary Binance.US. The list includes leading blockchain networks such as Bitcoin, Ethereum, Ripple's XRP, Litecoin and the platform's native token Binance Coin [BNB]. According to a Medium post published on Friday, Binance said that the assets are being evaluated under a new framework specifically formulated to help in evaluating digital assets suited to US-based investors.
Binance's main consideration for any kind of digital asset seeking to be listed on the US marketplace is the regulatory framework. Together with the list of initial assets under consideration, the exchange also released the main points that help define the new framework that Binance calls Digital Asset Risk Assessment Framework. Here are a few talking points from the framework:
AML/CFT compliance – the US digital asset marketplace is currently marred with regulatory uncertainty but Binance is looking to list projects that are future proof. This is perhaps the most important consideration of them all. Binance says that has to consider whether listing the "asset will affect Binance.US's ability to comply with applicable legal requirements, including, without limitation, US AML/CFT, and securities laws and their implementing regulations."
The next two factors under consideration focus on the team and the community behind the asset. Binance will review the team's vision and goal of launching the asset while also reviewing the engagement with the community.
Asset liquidity is also another consideration as the exchange will look at the supply and demand metrics of each asset to ascertain whether it fulfills Binance.US' quantitative standards; and finally…
The project's technology.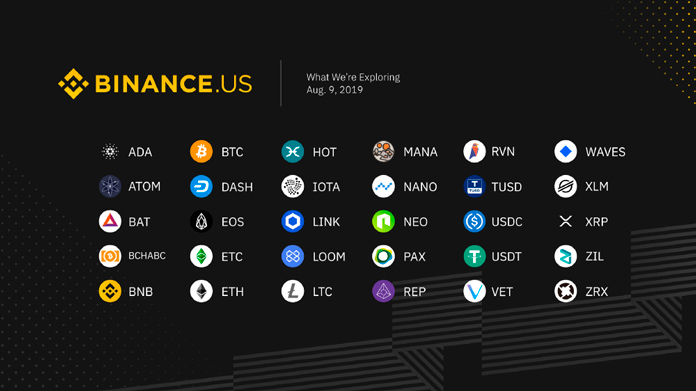 Binance announced in June that it was planning to exit the US market due to regulatory challenges. Its leading global platform lists several assets that would have posed a major challenge to the exchange so it opted to exit the market and launch a US-customer focused exchange. The Binance.US is still under development and Binance has not revealed its launch date.
Binance.US will be run by BAM Trading Services, whose partnership with Binance was revealed in June. The US subsidiary will be based on the main Binance exchange matching engine technology and integrated with the Binance wallet. Its launch will add on to the increasing number of Binance subsidiaries which include Binance Uganda, Jersey, Singapore, and Australia.