In a formal announcement, the Vietnam Blockchain Association and Binance, the largest cryptocurrency exchange in the world, acknowledged their partnership in the exchange of research/application of the blockchain technology as well as the training of human resources in Vietnam.
In order to market blockchain technology in Vietnam and build a bridge between Vietnamese and other large technology companies around the world, the main objective is to promote the development of blockchain technology in Vietnam.
A New Territory for Binance
Aside from being one of the leading countries for the adoption of Blockchain technology in society, Vietnam is also an exciting market for its application of the technology in the field of research and development.
The Executive Director of the Government Cipher Committee, Mr. Ngo Duc Thang, said in his interview with the media that blockchain is one of the priority areas for research, development, and application of the Fourth Industrial Revolution.
The purpose of introducing digital transactions through blockchain is, therefore, to promote the growth of industries such as banking, industrial production, energy, agriculture, health care, retail, and consumption. As a matter of fact, blockchain might be particularly useful to the public sector. It is safe to say that blockchain technology could have enormous implications on everyday life and business.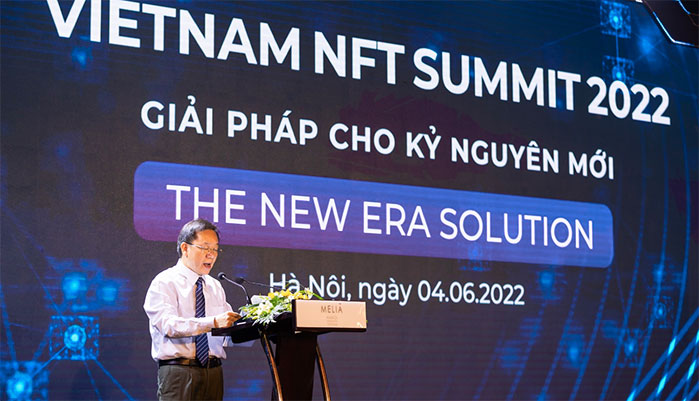 Ngo Duc Thang said:
"In the coming time, the government will continue to facilitate, encourage and promote early businesses to proactively accelerate the digital transformation process in which blockchain technology is the mainstay. It is expected that by 2030, blockchain will create 40 million jobs, and 10% – 20% of the global economic infrastructure will run on Blockchain technology systems."
Blockchain technology can be seen as a new technology for the digital economy, according to Binance CEO Changpeng Zhao. It is clear that how countries implement this technology today will have a profound effect on the future of their economies and the entire world as a whole.
A growing number of countries have shown a willingness to grasp and utilize blockchain technology in a way that is useful and effective. The Founder and CEO of Binance indicated that a clear and effective regulation of blockchain is critical to helping it be adopted not only by cryptocurrencies, DeFi, or NFT but by every sector of society.
Vietnam Blockchain Association Vice President Phan Duc Trung expressed his hope that the cooperation between Vietnam Blockchain Association and Binance will be a source of value for the business community in Vietnam, creating a workforce that is knowledgeable of high-tech and contributing to policy advice to State management.
This is a step that they believe is one of the proper ones to follow the direction of the Vietnamese government into a new era of a digital government, a digital economy, bringing sustainable growth values to promote social and economic development in Vietnam.