Despite the cryptocurrency market slump happening at the moment, the space has been receiving a lot of street cred from some highly influential individuals.
Not too long ago, Google's co-founder Sergey Brin admitted being an Ethereum [ETH] miner together with his son. Just recently, current Google CEO Sundar Pichai revealed that his 11-year old son mines Ethereum as well. And now, Billionaire Eric Schmidt, the former chairman of Google thinks that Ethereum is so powerful that its applications it could revolutionize business and society. According to Schmidt, the untapped potential of Ethereum is "off the charts."
Speaking during live podcast event hosted by famed economist Tyler Cowen, Schmidt talked at length about a number of topics including the future of technology, corporate governance reform, Google's hiring practices, and bifurcation of the internet.
Schmidt, who first got introduced to Bitcoin back in 2011 by WikiLeaks founder Julian Assange became an early believer of the technology. In 2014, he is on record saying that "Bitcoin is a remarkable cryptographic achievement." He further added that "The ability to create something which is not duplicable in the digital world has enormous value."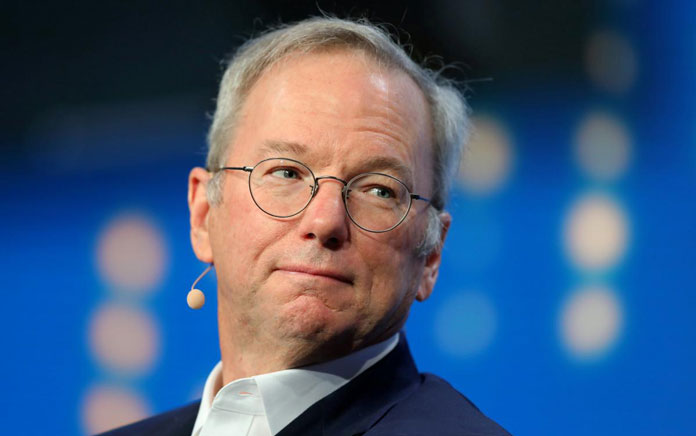 In the recent podcast episode, Tyler asked Schmidt's opinion on the public perceptions of blockchain technology and in particular if he thought the technology was over or underrated. His response was:
"In the public format, overrated. In its technical use, underrated."
Meaning that the public perceptions were overhyped but the technology is especially full of potential. In particular, he mentioned Ethereum saying that,
"I think the most interesting stuff that's going on is the beginning of execution on top of blockchain — the most obvious example being the capability of Ethereum."
His bullish sentiments did not stop there. He added,
"And if Ethereum can manage to figure out a way to do global synchronization of that activity, that's a pretty powerful platform. That's a really new invention."
In addition, Schmidt' believes that blockchain has found a great use-case in the financial world.
"It's a great platform for private banking transactions where people don't trust each other," he said.