The financial services platforms have been one of the richest niches in blockchain proposals and their ICOs, generating a whole movement of possibilities that augurs a new era in the sector. In this opportunity we will talk about Bankera and its solution for a more efficient banking for the blockchain era.
At Bankera they are focused on building a bank for the blockchain era, which will eventually become a one stop shop for all financial services. Bankera already has the necessary IT and regulatory provisions to offer individual international bank account numbers (IBANs) that can accept and make payments in the Single Euro Payment Area (SEPA). Bankera is in a position to offer competitive currency exchange rates, fast and profitable international bank transfers, as well as having the "Bankera payment card" linked to the cardholder's payment account.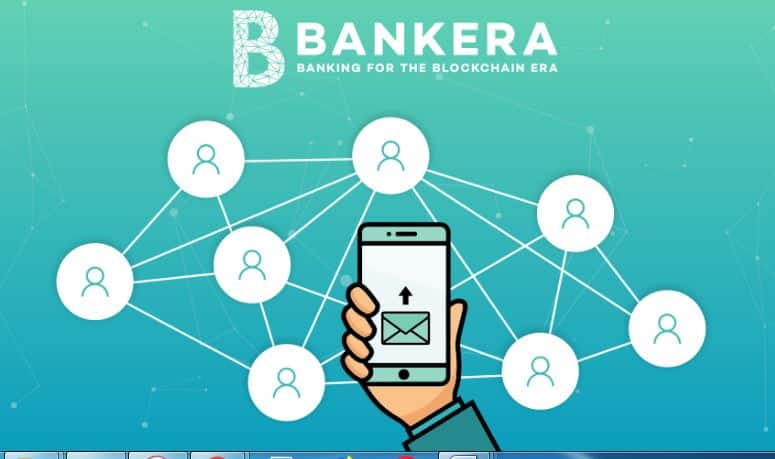 As a bank, Bankera's services include: Payments that include personal IBAN payment accounts, debit cards, interbank exchange rates and payment processing. All services will support both traditional fiduciary currencies and core cryptocurrencies which include Bitcoin, Ethereum, DASH, NEM, tokens compatible with ERC20 and others. In the long term, Bankera will implement innovative solutions such as currencies linked to gross domestic product (GDP) and the use of exchange-traded funds as a substitute for money, which undoubtedly means a cutting-edge vision.
On the other hand, Bankera's most outstanding products will be loans, and deposits at interest. Deposits will receive interest just as savings do. All Bankera customers will be able to benefit from higher interest rates due to the patented information on the cash flow of the borrowers, since most of the loans will be granted to commercial customers that use Bankera's native payment processing solution.
The investments will consist of low-cost investment products, such as exchange-traded funds (ETF), crypto-funds (a portfolio of various cryptocurrencies and cryptographic tokens), as well as consulting solutions for asset management. Eventually, Bankera will offer investment banking services, including the financing of corporate strategies of its commercial clients.
Bankera is launching an initial coin offer (ICO) to issue Bankera tokens in the public block chain. The tokens called Bankers (BNK) will be issued during the pre-ICO and the ICO.
The ICO will be made in the SpectroCoin exchange, so in order to obtain and obtain Bankers (BNK), an account must first be opened in SpectroCoin. Bankers tokens (BNK) will be issued as tokens compatible with ERC20 for Ethereum blockchain and as NEM mosaics for NEM blockchain.
An important aspect is that each Bankera token holder (BNK) will be entitled to a reference commission, paid weekly; this will be constituted by 20% of the income from net transactions of Bankera and SpectroCoin. This will be implemented taking 20% of the net income of Bankera and SpectroCoin and sending them to the smart contract. Likewise, the Bankera's intelligent contract will distribute funds (Ether and XEM) to the holders of the Banker tokens (mosaic ERC20 and NEM) pro rata.
To know more details about Bankera, you can check your White paper.