Bitcoin ETFs have become quite popular among firms and organizations. It is a major reason that more platforms are applying for these ETFs. Similarly, Ark Invest has recently applied for a physical Bitcoin exchange-traded fund to the US Securities and Exchange Commission (SEC). As per the past records, the SEC is reluctant in accepting any such request.
The SEC has rejected several requests from other firms. According to the SEC filing, Ark Invest has filed another application for its physical Bitcoin ETF. Previously, the SEC rejected the spot Bitcoin ETF request from Ark Invest. The SEC has positioned itself clearly against the spot Bitcoin ETF. The authority states that investor protection strategies should be prioritized before any such approval.
Will Ark Invest get approval for a spot ETF?
It is highly unlikely that the request from Ark Invest will get any approval. But the firm is hoping for a rather positive outcome. On the other hand, the SEC has approved several Futures ETFs. The authority assured lenience for these Futures ETFs, and many firms have launched their products.
However, many experts believe that a spot ETF could be approved in 2022. But leading firms like Grayscale are also in the race for this approval. So far, the US SEC has rejected applications from VanEck, WisdomTree, and other big names.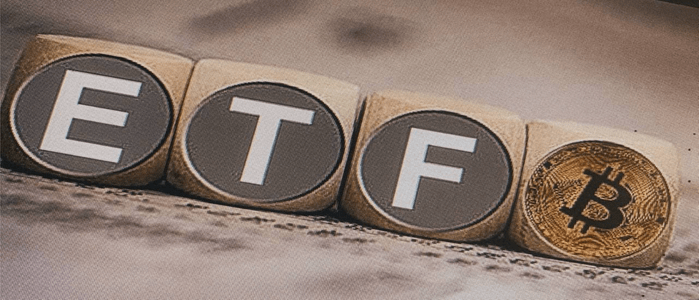 Nonetheless, Ark Invest filed for ARK21Shares Bitcoin ETF on May 25. It is stated in the application that the ETF will be up for trading on the Cboe BZX Exchange or Chicago Board Options Exchange. The firm believes that it has a shot at approval because the crypto market is getting increasingly popular. Also, the regularity scrutiny is also increasing in the industry. However, Ark Invest now awaits the SEC decision.
It is to be kept in mind that countries other than the US have started accepting proposals for sport Bitcoin ETF. Last month, 21Shares launched its Bitcoin and Ethereum ETFs in Australia. Furthermore, Fidelity launched its spot Bitcoin ETF in Canada. All of these are major developments for spot ETFs. Also, this puts more pressure on the SEC to accept a quality proposal.
Bitcoin ETFs received recognition when they were first introduced in the market. However, consumers are waiting for a spot Bitcoin ETF for so long. The excitement from consumers is also gradually fading. However, there is still uncertainty whether spot ETFs will be approved any time soon or not.