API3, a platform enabling decentralized applications (dApps) to access real-world data via application programming interfaces (APIs), has collaborated with Australia National University (ANU) to launch the first Quantum Random Number Generator (QRNG).
The QRNG system is the first of its kind to generate a random number using quantum mechanics. This system will allow Web3 entities to access absolutely random number generation that is highly secure and free to use. The QRNG system utilizes quantum mechanics to achieve this randomness bypassing the systems currently used that may be redundant in nature.
API3's #QRNG Quantum Random Number Generator is now live!

It's the first true random number generator for smart contracts, using a first-party oracle hosted by @ourANU's Quantum Optics Group.

dApps on 13 networks can now access it free-of-charge.

— API3 (@API3DAO) May 3, 2022
Will The API3 QRNG Revolutionize Web 3?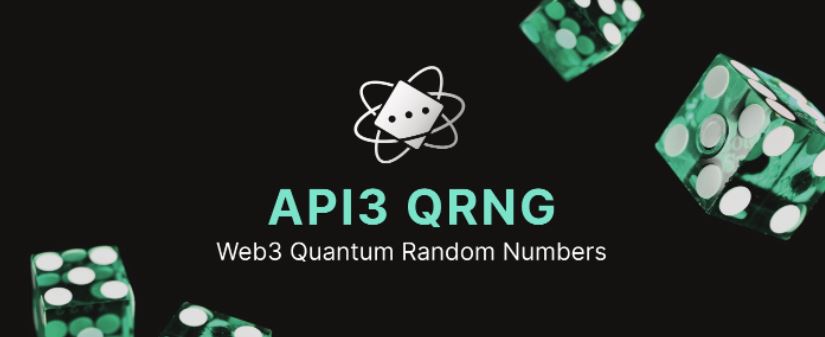 According to reports, The API3 QRNG is the first "true" random number generator for smart contracts measuring random quantum fluctuations in phase and amplitude of an electromagnetic field in a vacuum to guarantee unpredictable randomness and generate the numbers. As more and more organizations globally move towards Web 3, a tamper-proof and a random number generator that is not reliant on third parties is required.
Syed Assad, a researcher at ANU, who seemed quite delightful to work with API3 said that it is very important to make quantum numbers accessible by dApps in the Web3 ecosystem. The low-cost, high-security QRNG system will disrupt a number of current and future Web3 operations, including, gaming, metaverse, non-fungible tokens (NFT), gambling as well as a host of other Web3 applications that involve public participation. Assad noted,
"The laws of quantum physics guarantee that certain measurement outcomes must be random. This allows us to generate a fast stream of unbiased random numbers that cannot be predicted beforehand."
API3 QRNG is hosted by the Australia National University Quantum Optics Group on Amazon Web Services (AWS), and all data passed between servers is encrypted. Additionally, the random numbers are destroyed after use, so the firm never has access to them.
API3 Aims To Ramp Up Web 3

The QRNG is already available on 13 blockchain platforms including Polygon, Avalanche, Fantom, Metis, Moonbeam, and RSK. Developers at API3 said that in an effort to further expand accessibility for all developers and entities on the blockchain, API3 will not be charging users to utilize the system.
Consumers will only pay the gas fees needed to call the API and receive a response, and will not face any additional premium payments for number generation.
In January, API3 released, Beacons, a new kind of data feed powered by API3's Airnode. Airnodes function on a request-response model. This means that users interested in receiving updates will constantly poll Airnodes. The blockchain oracle project dubbed it as "a transparent, scalable, and cost-effective solution for data providers to publish data feeds."