ADAX DEX announced the release of version 1.0 On the Cardano blockchain. After six months of development, the platform is now ready.
Cardano community has been betting on which Decentralized Exchange (DEX) will become the ecosystem's Uniswap or PancakeSwap. The ADAX DEX v1.0 is officially live and has the potential to become the most well-known DEX on the blockchain.
The order-book approach is used by ADAX DEX v1.0 to enable totally non-custodial trading. It's also fully censorship-resistant Users of the ADAX platform can now instantaneously perform smart contract-based trades. The trades will be finished at a fraction of the cost compared to the Ethereum network.
Like many other blockchain projects, this first product launch is a significant step forward in the project's development. The ADAX team can now give the dynamic community an intricate piece of infrastructure that is vital to the long-term prosperity of the Cardano ecosystem after six months of tough effort and too many delays.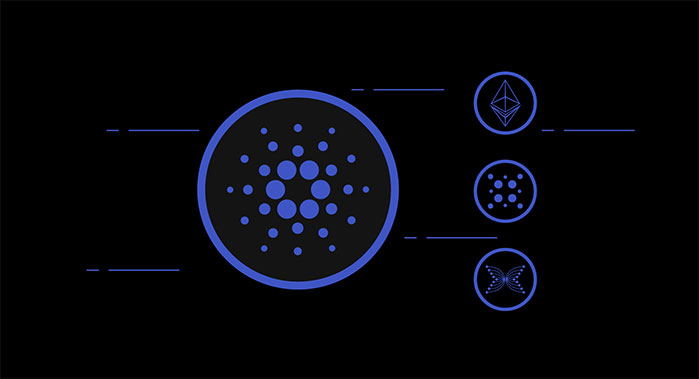 ADAX DEX v1.0 adds a slew of new features that makes it unique in the Cardano ecosystem. The DEX is significantly different from ordinary services because it is based on an order-book mechanism with on-chain swap execution and concentrated liquidity orders.
To assure full decentralization, ADAX developers designed a PAB solution that uses Plutus smart contracts. The user experience team has spent countless hours ensuring that ADAX DEX v1.0 is fast and practical enough. 
ADAX is also working to ensure good wallet integration. ADAX DEX v1.0 will quickly integrate with GeroWallet and CCVault in the days following the initial launch. It will also add full support for Nami Wallet.
ADAX DEX v1.0 will have a novel trading feature, allowing traders to re-calibrate their investments based on early indicators of changing social sentiment, thanks to a partnership with Stockgeist.AI, a market sentiment monitoring platform. According to the press release:
"By utilizing the data scraped from social media sites like Twitter, Facebook, Reddit, and Discord, ADAX's traders will know exactly which tokens are getting hot and which are cooling down, thus stretching their lead over the competitors even further."
ADAX has formed alliances with projects such as Netvrk and BlackDragon, and has received support from some of the most influential crypto figures, including Roger Ver, dubbed the "Bitcoin Jesus," and Mate Tokey, a co-founder of Bitcoin.com. GeroWallet, the first multi-functional Cardano wallet; VyFinance, a unique DeFi protocol integrating an auto-harvester into the Cardano Chain using their own neural net; World Mobile, a provider of innovative blockchain telecommunications infrastructure; and Charli3, a decentralized oracle within the Cardano ecosystem, are among the most recent additions to the list of partnerships.