Prominent DeFi lending platform, Aave has announced the launch of Aave Arc, which happens to be its permissioned version. The institutional crypto custody firm – Fireblocks – has become the first active whitelister of Aave Arc.
According to the official announcement, Aave Arc is a decentralized finance liquidity market that is built to be compliant with Anti Money Laundering [AML] regulations. Meaning, the institutions willing to participate are required to go through Know Your Customer [KYC] verification. 
Aave Arc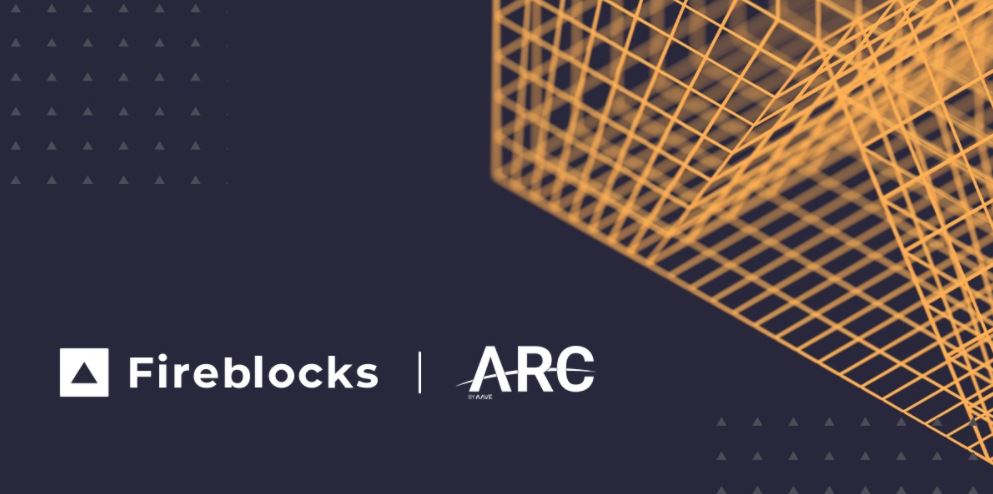 The institution-friendly DeFi initiative Aave Arc was first introduced in July last year. The only difference in functionality between the standard Aave and the Aave Arc is that users will be interacting with whitelisted suppliers and borrowers in case of the latter and there is a smaller subset of tokens such as – WBTC, ETH, USDC, and AAVE.
Aave stated that Fireblocks has become the first regulated entity that is a whitelister approved to KYC customers for Aave Arc. For context, whitelisters are regulated custodians and financial establishments that are approved to KYC and whitelist the market players to take part in the KYC'd decentralized finance protocol's marketplace.
Aave also revealed that Fireblocks has approved 30 licensed financial institutions to participate on Aave Arc some of which include – Anubi Digital, Bluefire Capital, Canvas Digital, Celsius, CoinShares, GSR, Hidden Road, Ribbit Capital, and Wintermute. Going forward, Aave plans to add other regulated entities that will also be able to whitelist customers for the market.
The approved institutions may serve as suppliers, borrowers, and liquidators in the marketplace.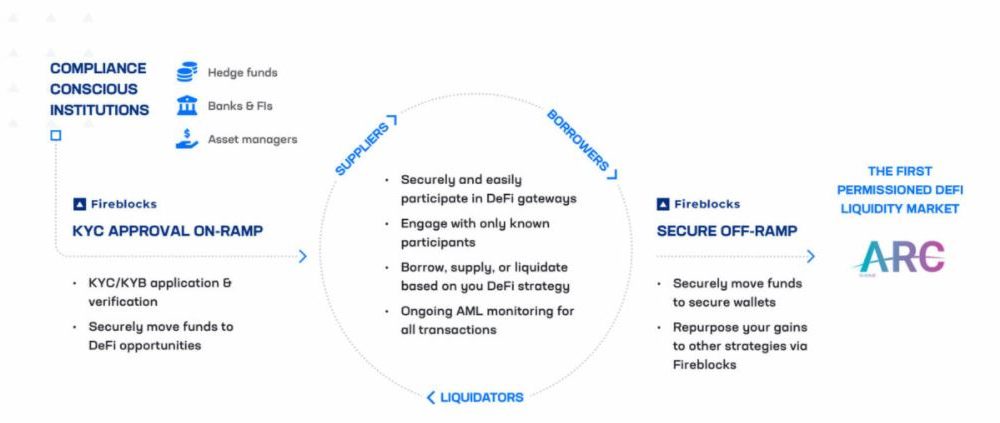 Untapped DeFi market
Currently, there is nearly $260 billion locked in the DeFi market. However, a major chunk remains untapped by institutions due to the absence of enterprise-grade risk management backing as well as KYC/AML requirements. However, experts suggest that empowering institutional access to the decentralized finance space could open a trillion-dollar opportunity over the next couple of years. Aave's new initiative may set the stage for "secure and compliant DeFi access" for financial institutions worldwide.
Shedding light on the launch of Aave Arc, Stani Kulechov, the founder and CEO of Aave stated,
"DeFi represents a powerful wave of financial innovation including transparency, liquidity, and programmability–and it's been inaccessible to traditional financial institutions for far too long. The launch of Aave Arc allows these institutions to participate in DeFi in a compliant way for the very first time."