0xcert, the open source protocol based on non-fungible tokens (NFTs) and Wanchain, the platform that works to create a new distributed financial infrastructure, recently announced a joint collaboration, with which they want to implement 0xcert's non-fungible tokens standard ERC -721 on the Wanchain platform.
Recently the 0xcert team successfully completed the first ever ICO using ERC-721 tokens. These tokens helped improve safety and were used in KYC. The company has proven to be ready to move forward and facilitate global adoption of the non-fungible tokens ERC-721 (NFTs).
0xcert already showed their interest in Wanchain when a few months ago they commented:
"0xcert is an open-source and community driven project. Its first implementation is built on Ethereum. However, due to the blockchain-agnostic nature of the protocol, expansion to other blockchains will follow (for example: NEO, Wanchain, EOS, …)."
Benefits of the 0xcert and Wanchain alliance merger
This alliance merger not only benefits both platforms, since, in addition to increasing security, privacy and allowing the exchange of digital assets, it will also improve the blockchain ecosystem by promoting startups that are or are not related to the blockchain.
Both platforms were excited about the joint work they are about to initiate in and expressed this in their social networks on July 11.
"Today 0xcert and Wanchain are pleased to announce a strategic alliance, marking an important step towards widespread adoption of non-fungible tokens." stated the Wanchain team.
For its part 0xcert announced:
"Today we are embarking on an important step forward in bringing the power of #NFT to one of the most technologically advanced infrastructures in the blockchain space: Wanchain"
0xcert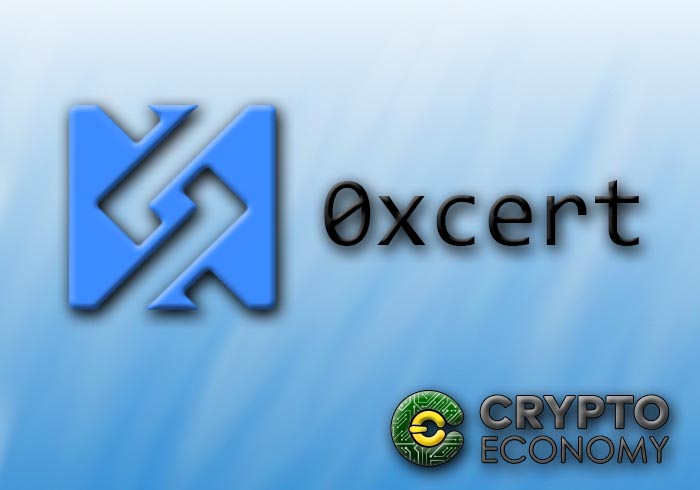 0xcert is the first protocol that supports the future of unique digital assets under the ERC-721 standard, thanks to which a user can store, verify and manage real-life assets through the blockchain, such as business cards, real estate, artworks, among others.
Last July 14 we could see a large increase in the market volume of 0xcert, where they went from a volume between 50 and 100 thousand dollars every 24 hours to exceed one and a half million dollars.
For more information about 0xcert, we recommend reading this article in which we provide more detailed information about its project, as well as consult the official channels of the platform below.
Wanchain

Wanchain is a distributed ledger that is capable of transforming a digital asset from any blockchain into an asset on Wanchain's blockchain since it registers transactions between chains and intrachains. Also thanks to the ring signature it offers complete anonymity for the receiver of a transaction, in addition to improving security.